November 16, local time, after the "Million People March" demonstration in Washington on Saturday (14), a large number of Trump supporters gathered again near Washington on Sunday (15) , Protested the results of this election. These protesters wore hats with "Make America Great Again" and held protest banners, chanting slogans to stop stealing votes.
Shortly afterwards, the protesters clashed with some counter-demonstrators present, which eventually turned into violence. Two policemen were injured while stopping the violent clashes, and the police also found several guns. At present, the demonstrators involved in the fighting have been accused of holding guns.
At the same time, more than a dozen protesters in New York, holding Trump banners and holding slogans "Exposure Corruption" and "Dead People Don't Vote", gathered at the door of the Clinton family, chanting "Keep her locked up."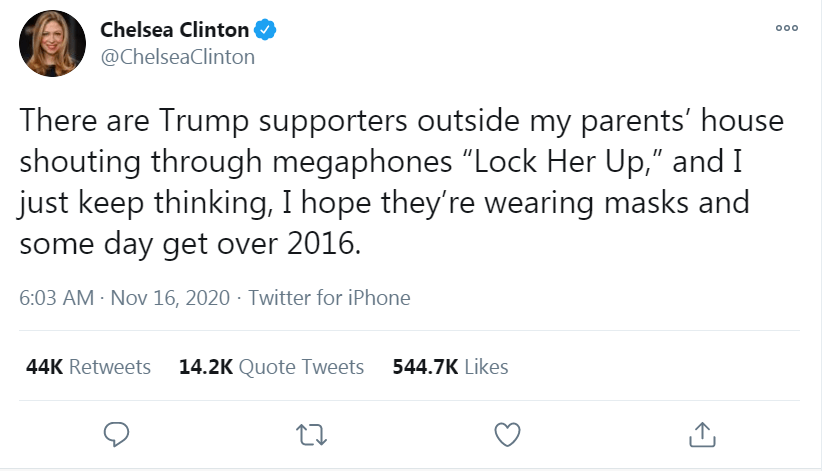 Clinton's daughter, Chelsea Clinton, expressed through social media that he hoped that Trump supporters who protested and shouted at their parents' door would better wear a mask before protesting. Local police said that the parade ended at about 18:45 on Sunday and no one has been arrested.