Paola Bezzon thought she had only a seasonal cold in December, and it wasn't until serological tests a few months later that she was found to have antibodies to the new coronavirus in her blood, NBC 29 reported. And that's not a normal level of antibodies, the researchers say, and she's a person with "super immunity" whose body seems to produce more antibodies than usual.
Besson, 68, lives in VO'VECCHIO, a village west of Venice with a population of about 3,300. It was one of the first cities to detect a new coronal outbreak and the first Coronavirus death in Europe.
Upon arrival in the village, the researchers found that some people in the area appeared to be resistant to the virus for a long time after their first exposure. A study by the University of Padua in collaboration with Imperial College London showed that 16 of the 129 people still had antibodies in their bodies nine months after the outbreak, more than twice as many as in May last year. One possible reason for the rise in antibody levels is that these people are exposed to the new coronavirus again.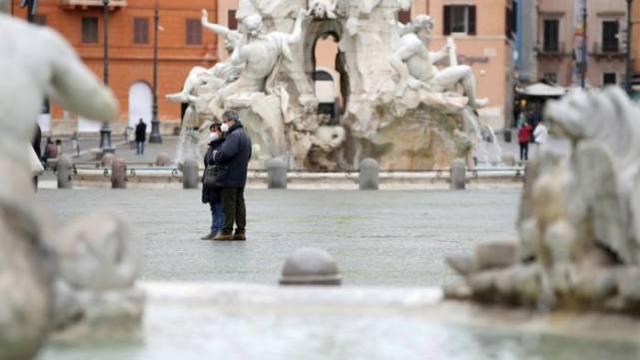 Enrico Lavezzo, a microbiologist at the University of Padua, has conducted three large-scale tests on the village's inhabitants. "We discovered the presence of antibodies at the end of November, nine to 10 months before the initial infection, which is by far the longest period of time that antibodies have been found during an outbreak," he said. "
The report notes that while so-called "super immune systems" have been found in other parts of the world, antibodies in the body rarely increase, and figuring out how this is caused is crucial to defeating the new coronavirus.
Moreover, the "super immune system" is not the first factor in the village to attract the attention of researchers.
Lavezo and other researchers found that 42.5 percent of those infected in the surrounding area were asymptomatic. The discovery has affected the practice of testing, tracking and isolating the virus in the Venito region where the village is located and in other parts of Italy.
Village residents now enjoy a new reputation for their willingness to participate in these studies, with some 2,800 of the 3,300 villagers involved.
Mayor Martini said he saw the villagers' participation as a call to duty and a desire for redemption. In the months following the initial blockade, he said, no one dared to come to the village, which was scarred by the reputation of the "untori" (the spreader of the plague).
The local council's telephone line was crowded with threatening calls from outside. "Our neighbors would call and tell us to stay in the village and they wouldn't welcome us anymore," said Erica Polito, a member of the local initial emergency response team. "