A Massachusetts bus driver has been charged with kidnapping and assaulting a female passenger, and prosecutors called the attack "deeply disturbing," the New York Post reported Tuesday.
Ali Ennab, 45, a contract driver for the Gulf Transportation Authority of Massachusetts, was arraigned Tuesday on charges of kidnapping, assault and rape, indecent assault and assault, according to the Suffolk County District Attorney's Office. Earlier, a woman reported being attacked while riding late Saturday.
Prosecutors said the victim, who did not speak English, sat down and asked Ennab to drive her back to Boston's Eastern High Area around 7:30 p.m. on Saturday. "Instead, Ennab stopped at a station near Winslop Beach and the victim became nervous because she was the only passenger on board," prosecutors said in a statement.
Ennab allegedly stood up and sat next to the woman after stopping, then put his arm around her and kissed her on the cheek. Ennab also assured the woman that he could help her get a green card, but the woman said she already had a husband and did not need him.
The woman then asked again to get out of the car, but was allegedly refused by Ennab, who then asked for her phone number.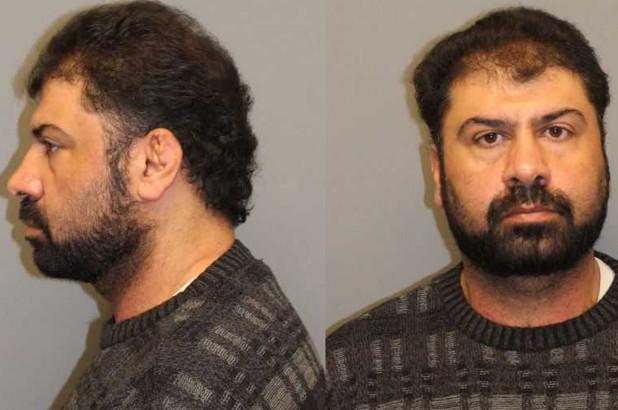 The victim called Ennab on his cell phone so that his number could be stored as evidence. The driver then began to eat dinner in the car as he prevented the woman from getting out of the car. Ennab rushed at the woman after the meal, tore off her mask and kissed her face.
"He touched her body and put his hand in her pants," the prosecutor said in a statement. She asked him to stop, but he continued to attack her. "
The woman pleaded with Ennab in Spanish to let her go and successfully recorded the alleged sexual assault, but Ennab responded, "I'm your boyfriend, it's okay." "
Eventually, the gruesome attack ended when another woman approached the bus.
At Tuesday's hearing, the judge set Ennab's bail at $10,000 and ordered him to surrender his passport, undergo GPS monitoring, stay home and stop working as a bus driver at any available transportation company.