Guangzhou, October 23 At 8 am, Juan Camilo Barstow was woken up by a smart alarm clock. He walked into the bathroom, picked up the electric toothbrush, and went to the kitchen after washing, choosing the procedure to make a cup of milk coffee.
After that, he took his cellphone and computer, walked down the stairs, opened the door of the car, and started a busy day with one touch. These "good things" around Barstow are all "made in China."
Barstow is from Colombia. He came to China for the first time in 2008. He decided to settle in Guangzhou the following year, and then founded his own import and export trading company. Due to the new crown pneumonia epidemic, he and his family were unable to return to Guangzhou after the Spring Festival this year. But the Chinese products that can be seen everywhere in the food, clothing, housing and transportation make Barstow feel: "Even if you are thousands of miles away, you are still very close to China."
Gustavo Cáceres from Ecuador felt the same way. As the chairman of the Ecuador-China Chamber of Commerce, Cáceres is very concerned about Chinese products in his hometown.
"On the road, you can see trucks and buses made in China. Nowadays, more and more consumers choose to buy private cars of Chinese brands." He said.
At the first China Auto Expo held in Guayaquil, Ecuador last year, more than 25 models from 18 Chinese brands participated in the exhibition, attracting approximately 20,000 visitors.
"Of the cars sold in Ecuador last year, Chinese brands accounted for 20%." Cáceres said. "In the past, people would prefer cars from Europe, America, Japan and South Korea, but in the past three years, Chinese brand cars have relied on their strong performance and Higher cost performance has won the favor of Ecuadorian consumers."
In Bogota, Medellin, Cali and other cities in Colombia, electric taxis and electric buses of Chinese brands have become a "green" landscape in the city.
In addition to "hard core" products, electronic products from China have also received attention from the Latin American market.
"Affected by the epidemic, many people need to be isolated or work from home. As a result, people's demand for electronic equipment has greatly increased. After the epidemic was controlled, China immediately resumed production, maintained the stability of the supply chain, and contributed to the global economic recovery. "Caceres said.
Importing electronic products made in China is one of Barstow's main businesses. "We have been cooperating with Chinese suppliers since 2010. Every year I participate in the Canton Fair, keep in touch with old trading partners and get to know new partners." Barstow said.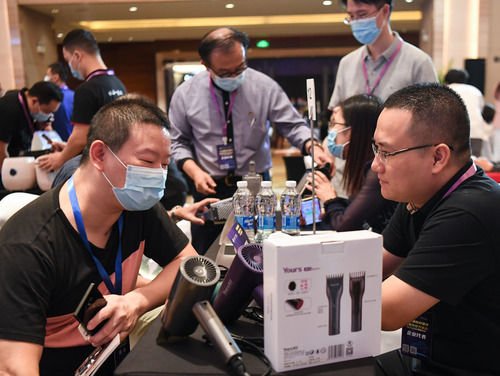 The 128th Canton Fair will continue to be held online this year following the first "cloud" exhibition held in the previous session. This year's Canton Fair set up 50 exhibition areas during the 10-day exhibition period, covering 16 categories of commodities, attracting about 26,000 domestic and foreign exhibiting companies, and exhibiting companies uploaded more than 2.4 million products, including about 700,000 new products.
"In 2013, 45 Ecuadorian companies participated in the Canton Fair. Last year, 80 companies participated. This year, before the opening, we received a list of more than 2,000 registrations," Cáceres said.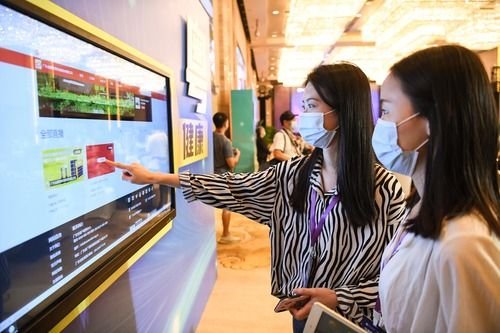 According to customs data, in 2019, the trade volume between China and Latin America and the Caribbean was US$317.37 billion, a year-on-year increase of 3.3%. Among them, China's exports to Latin America were US$151.97 billion, a year-on-year increase of 2.1%, and China's imports from Latin America were US$165.4 billion, a year-on-year increase of 4.4%.
"China's development cannot be separated from the world, and the world's development also needs China." said Jaime Suarez, executive director of the Colombia-China Chamber of Investment and Trade. "With the rapid development of China's economy, more and more high-quality, high-quality products from China The entry of high-tech and cost-effective products into the Latin American market will bring more opportunities for cooperation between Latin American and Chinese companies and also bring more diversified choices for Latin American consumers."