According to Russia Today (RT) on the 1st, a German soldier and two relatives were arrested in the operation of the German special police force in a recent suspected rebellion case. Police said the suspect had been "hoarding" weapons and making "extremist" remarks.
On the 1st local time, police in Hesse, western Germany, said that they had arrested two men, including a 21-year-old German Bundeswehrman, as part of a series of raids carried out last weekend.
During their search of their apartment, special forces officers found "a large amount of evidence" of their illegal activities and seized "military-grade weapons, various ammunition and explosives".
The suspect (the soldier and his alleged father) were then charged with illegal "hoarding" of weapons and making "right-wing extremist" remarks, and detained.
Another suspect, German media said he was the soldier's brother, 20 years old, who turned himself in on the night of February 28 and was arrested.
It is not clear whether the suspects have any specific plans to use their "hoarding" weapons. The police did not provide details of the incident on the grounds that the investigation was under way.
According to media sources, although the weapons found are military-grade, they do not come from the German armed forces. It is reported that a grenade found in the raid is a model produced in the former Yugoslavia.
It is understood that the arrested soldier served in the southern German city of Pfulendorf, where the German Army Special Operations Training Center is located.
However, it is not clear whether the suspect has served in the German Special Forces Command (KSK).
The incident is the latest in a series of scandals related to extreme right-wing extremist activities within the German army, the report said. These incidents often come from the German Special Forces Command (KSK).
In May 2020, a KSK sergeant was investigated for allegedly hoarding military firearms and ammunition. It was later reported that he attended a controversial farewell party at which a member of KSK's department made Nazi gestures.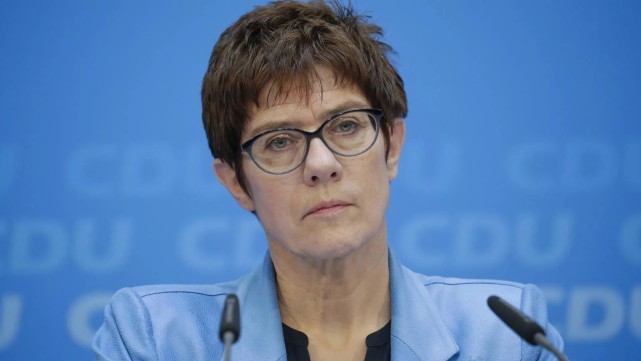 The reputation of the elite German army was seriously affected after it was discovered that many officers were involved in a far-right underground network and plotted to murder some senior German politicians, including German Foreign Minister Heiko Maas.
The scandal even prompted German Defense Minister Krump Karlenbauer to partially disband a unit of KSK.
However, this problem does not seem to be limited to the army.
Last week, a police officer in Hesse was accused of inciting racial hatred after he was found defending police violence against immigrants and making racist remarks in several online chat groups.
The man also reportedly harbored some military-grade weapons, explosives and ammunition.