APRIL 28 2021 RUSSIAN "LIFE" NEWS NETWORK REPORTED ON THE 27TH THAT TAMARA TANSKUTSINA, A WELL-KNOWN RUSSIAN CHESS PLAYER, RECENTLY REPRESENTED RUSSIA IN THE WORLD CHESS CHAMPIONSHIP CHAMPIONSHIPS HELD IN POLAND.
However, there was a shock during the game: the staff suddenly removed the items on the table about the Russian national symbol, Tamara was a little surprised, but also looked at it, and then calmed down to continue the game.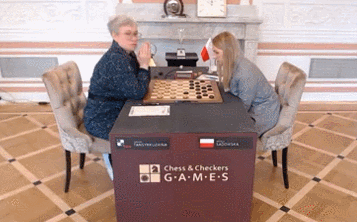 On the day of the match, Tanskuchina and Poland's Natalia Sadovskaya competed for the world's best chess player award. During the competition, the organizers suddenly took the Russian flag directly from the table, while tearing off the Russian tricolor flag label on the table.
The staff surprised the Russian contestants with this move. Tamara looked around in surprise and at the table, where the Russian flag was still displayed a few seconds earlier. But Tamara soon calmed down and continued to focus on the game.
Organisers later explained that staff had been reminded during the match that the International Court of Arbitration for Sport had previously banned the use of the Russian flag and national anthem at major international events. As the competition had begun, the world's chess federation staff had to remove items relating to the Russian national symbol directly from the table. In addition, staff members explained that this was done because they might be subject to sanctions for the matter. In the end, the Russian player Tanskuchina lost.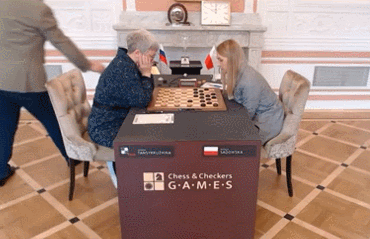 On 17 December 2020, the International Court of Arbitration for Sport found the Russian Anti-Doping Centre in violation and declared that until 16 December 2022, Russian athletes could not represent their country in major international sporting events, including the Tokyo Olympics and the World Championships, and could only participate in neutral capacity and not use the Russian flag and national anthem.