England's anti-pandemic blockade has been lifted for two weeks, and people are more likely to walk out of their homes and enjoy the outdoors in spring and summer. However, British Prime Minister Boris Johnson is still trapped in his official residence as a result of the escalating "renovation door" incident.
Boris Johnson's official residence is upstairs at 11 Downing Street, next to his office. Over the past decade, the Conservatives have replaced three prime ministers, including David Cameron, Theresa May and now Boris Johnson. Both previous prime ministers renovated the residence during their stays.
Under the rules, the cost of renovating the prime minister's mansion can be reimbursed up to 30,000 pounds a year, which can be used to rent a high-end flat in central London for a full year. But for Boris Johnson, the money is far from enough to cover the cost of renovating the prime minister's official residence, which was chaired by his fiancee, Simonds.
Dominic Cummings, a former adviser and former close friend of Boris Johnson, has said that Boris Johnson has hinted that Tory political donors should be allowed to secretly pay for the renovations. The whole renovation cost about 200,000 pounds, of which 58,000 were suspected of illegally using political donations.
After a week of rapid fermentation, the scandal in the 28th Prime Minister's Parliamentary Questions, the opposition lawmakers turned to attack the focus. The British prime minister, red-faced, vehemently denied all speculation. He shot back that the opposition was holding on to the issue because they had nothing to do.
The opposition, on the other hand, insisted that the Electoral Commission investigate the matter to find out who paid for the renovation, whether secret political donations were used, and so on.
According to the Uk Electoral Commission, members of Parliament must register and report political donations within 28 days, cabinet members must receive political donations must also report in a timely manner whether there is an interest in donors, any political parties to accept large political donations must also report to the Electoral Commission. If Cummings's report is true, Boris Johnson's "renovation door" is in breach of the rules on any level.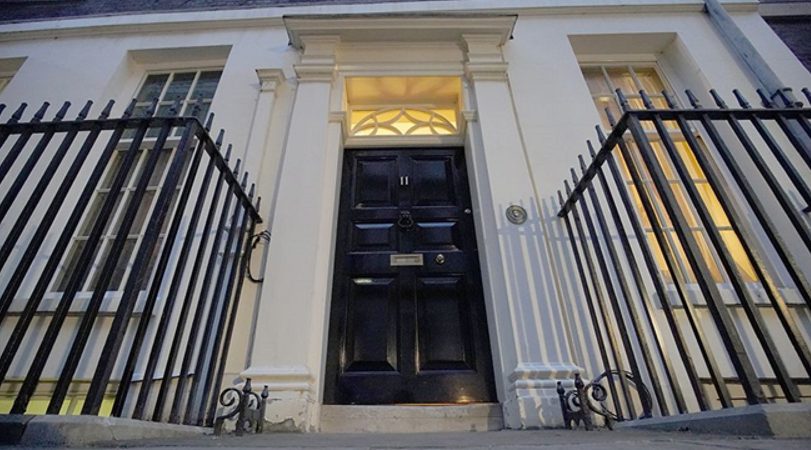 While keeping an eye on Mr Johnson's progress in "renovating the door," the Daily Mail also reports that Sir Brownlow, the MP who is suspected of funding Boris Johnson, has a close relationship not only with Mr Johnson, but also with two former Tory prime ministers, David Cameron and Theresa May.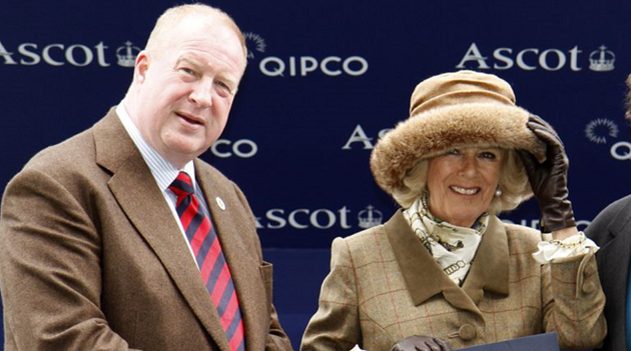 Sir Brownlow, a former police officer, is ranked 521st on Britain's rich list with assets of 271 million pounds. He is passionate about "charity" and has said that being "charitable" can be extremely satisfying and can change people's lives dramatically. The British media found that much of Brownlow's charitable donations went to the Conservatives and some royals. Since 2005, he has donated a total of three million pounds to the Conservative Party in political donations, so that "charity" has brought about more change in Sir Brownlow himself.
Before Boris Johnson became prime minister, Brownlow was close to former prime minister Theresa May. In 2017, Brownlow donated £714,690 to Theresa May's Conservative Party as its leader and became its vice-chairman. Before leaving office, Theresa May also put the Brownlow on the list, making her a lifelong aristocrat in October 2019 (nobility can be inherited) and a member of the House of Lords.
A search of Theresa May's register of donations reveals that Brownlow's name is in the mix, with each donation costing around 5,000 pounds. As the Conservative Party's unnamed vice-chairman, his political identity will remain in place until July 2020.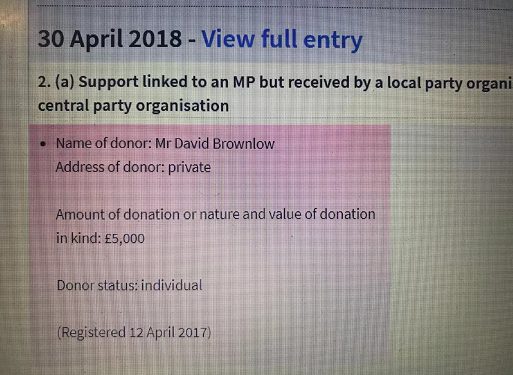 Before Theresa May, he was a close friend of David Cameron and invested in the fashion brand that Mrs Cameron founded, making him the biggest investor in the brand. Even if the brand loses 500,000 pounds a year, he insists on investing a total of 2.6 million pounds.
Sir Brownlow sees himself as a businessman who can be a good friend of the other side by donating and investing, no matter who runs the big picture in the Conservative Party. He is generous in donating to these politicians, and the rewards he receives can be seen at a glance from his existing wealth.