June 30, 2021 will be the expiration date of Messi's current contract with Barcelona.
Recently, Spain's Le Monde revealed some details of Messi's contract: Messi's salary reached 550 million euros in four seasons, which is known as "the largest contract in sports history".
Barcelona club chief said: He is the best player in history, and we hope he will always be with us.
It is well known that football stars' salaries are considerable, but the amount of Messi's last contract signed in 2017 is still surprising.
Documents show that the contract will expire on June 30, and the club has paid 5,5,237,619 euros, or 138.8 million euros a year for the past four years.
According to the report, Macy's labor remuneration requires the highest type of personal income tax, in addition to paying company tax for portraiture income and deducting social security expenses.
Macy will eventually get more than half of the total income: about 297 million euros.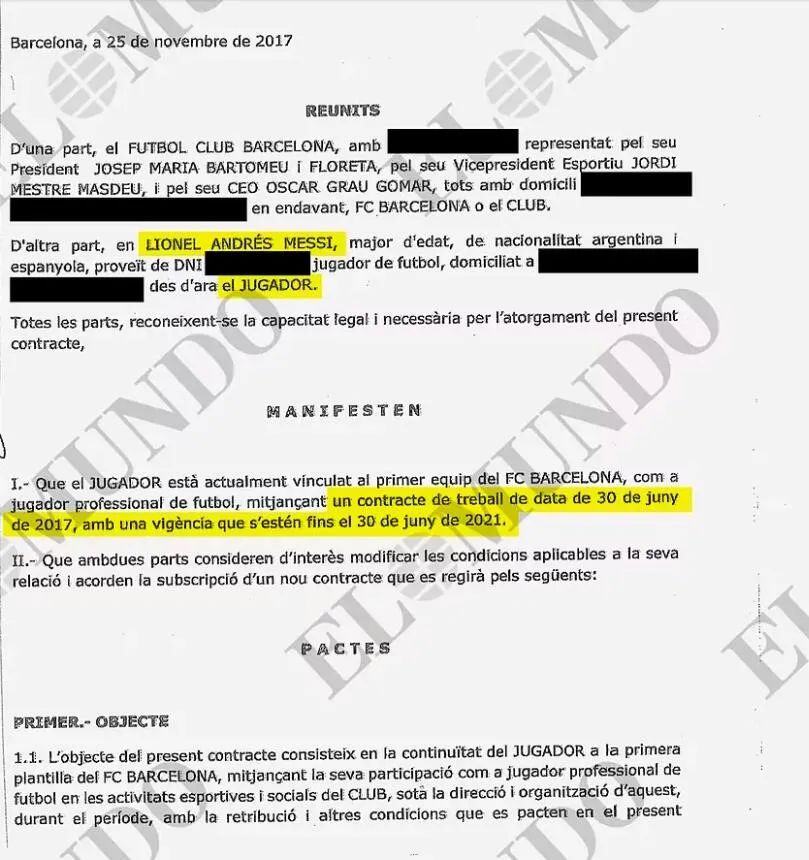 According to the data of this exposure, only one item of portrait right remuneration, Macy's total pre-tax income is 138,809,404 euros, net income after tax is 74,900,000 euros, the average daily pre-tax income is 380,299 euros, and after-tax income is 202,297 euros.
In addition, the contract also includes a renewal bonus of €115 million and a loyalty bonus of 77.92 million euros.
The document, signed by Messi and Barcelona on November 25, 2017, has been praised as "the largest contract in sports history", and according to Le Monde, its content is still "confidential".
Messi signed 30 pages of documents with Barcelona, which are divided into employment contracts (85% of the contract value) and image contracts (15% of the contract value).
In addition, in addition to Messi's signature, the document also includes former Barcelona President Josep Maria Bartomeu i Floreta, as well as former Vice President Jordi Mestre Masdeu and Executive Director Signature of scar Grau Gomar.