YONHAP, April 19 2021 More than 150 fishing boats marched in groups against the Japanese government's decision to discharge sewage into the sea on April 19 near the Tsuyama Bridge in the city of Quan Ronan Dolishui, South Korea, Yonhap reported. The fishermen turned on the trap lights, hung flags and banners, and the scene was spectacular. The sea march was preceded by a protest rally by fishermen and a concerted effort by the local mayor to urge Japan to withdraw its decision.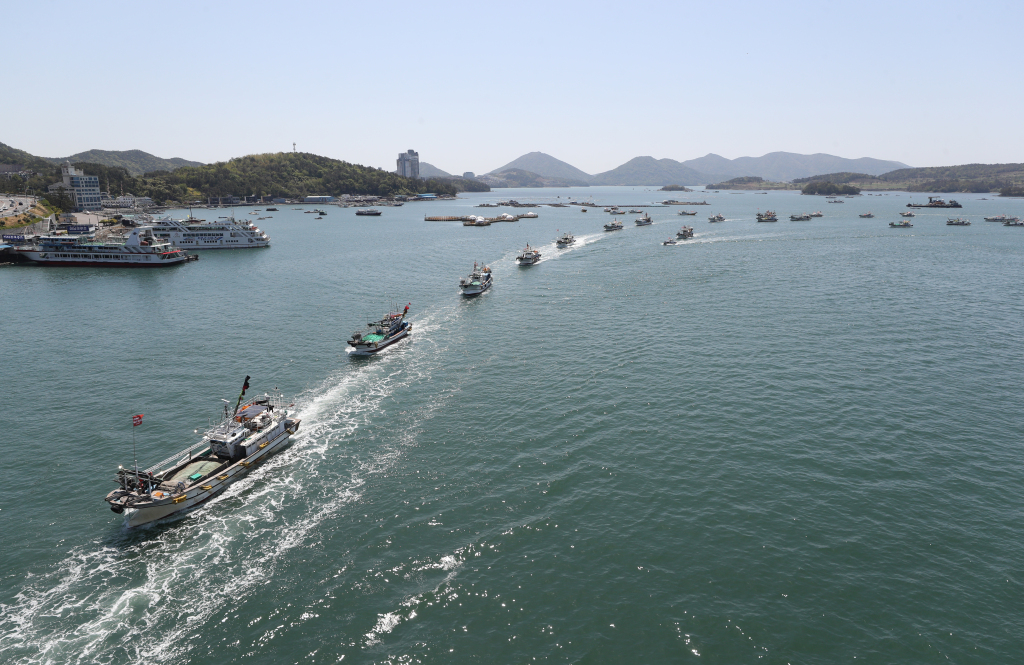 On the 13th, after the Japanese government decided to discharge sewage into the sea, the South Korean government immediately expressed "strong regret", the South Korean Ministry of Foreign Affairs summoned japan's ambassador to South Korea, Sang Sing Hyo-yi, to lodge a solemn protest. On the same day, South Korean Prime Minister Ding Shi also posted on Facebook, condemning Japan's decision to discharge sewage into the sea.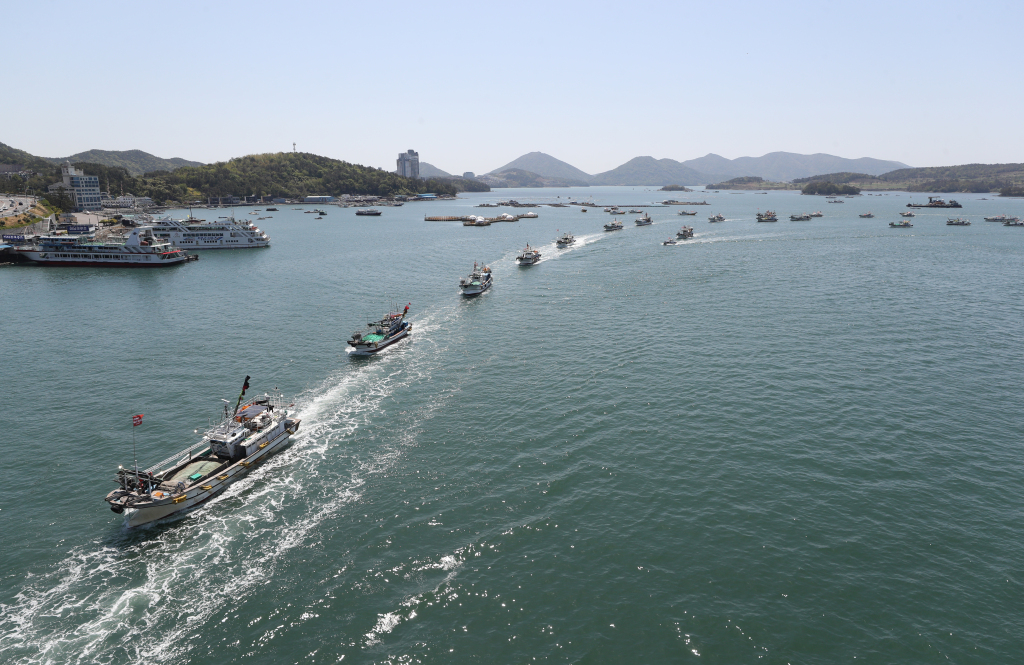 The next day (14th), South Korean President Moon Seung-hyo in the meeting with Sang-sing Hyo-i-hyo, also expressed concern in person, and instructed Sang-Sing Hyo-hsiao to communicate to the Japanese government. On the same day, he also instructed departments to actively consider applying to the International Tribunal for the Law of the Sea for interim measures or filing complaints.