South African media reported on October 28, local time. According to a statement issued by the Presidential Palace of South Africa, South African President Cyril Ramaphosa (Cyril Ramaphosa) began self-isolation because he participated in the event on October 24.
The "Adoption School Foundation" fundraising dinner, and a participant of this event was diagnosed with Corona virus on October 27.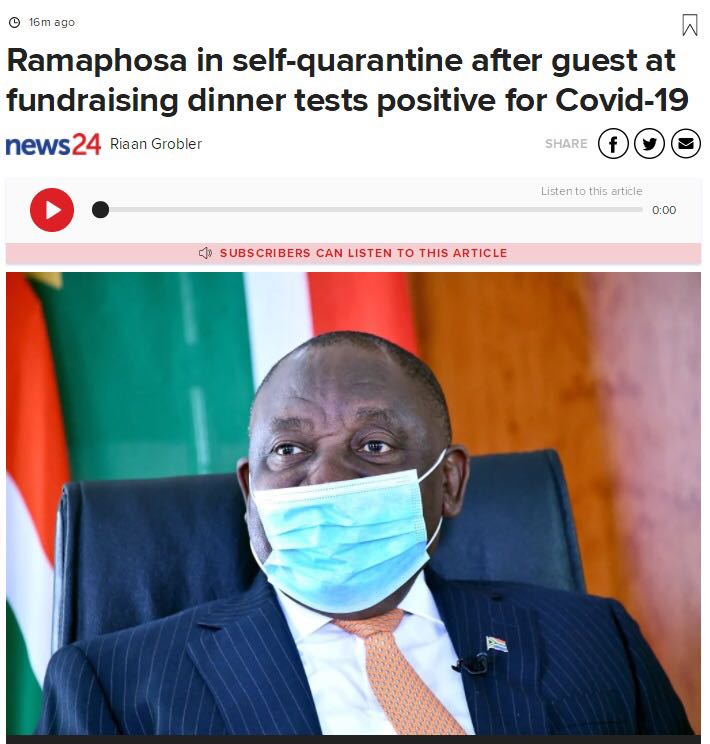 It is understood that the fundraising event that President Ramaphosa participated in was held in a hotel in Johannesburg
and the event strictly complied with the relevant epidemic prevention regulations of Coronavirus pandemic, including screening for the covid-19, maintaining social distancing and wearing masks, etc. President Ramaphosa only temporarily took off his mask when speaking at the event and eating. 
At present, Mr. President has no symptoms. If the symptoms are obvious, he will be tested for the new coronavirus.