A doctor at the centre of a "storm" in India's coronavirus outbreak has warned that the next two weeks "will be hell for us," the Daily Mail and Sky News reported Wednesday. Shahrang Sachdev, a doctor at a specialist hospital in the hard-hit capital New Delhi, said India was going through the worst of the outbreak to date and described the situation as "critical."
As of Monday, India had added more than 350,000 new confirmed cases for five days in a row, a record high. Although that number fell to 323,144 on the 27th, experts warned that this could be due to a drop in weekend testing, not a sign that the tide of infections is slowing.
Indian health authorities reported on the 27th that 2,771 people had died from the coronavirus – slightly lower than the previous day's figure. At the same time, there are warnings that there are many deaths that are not counted.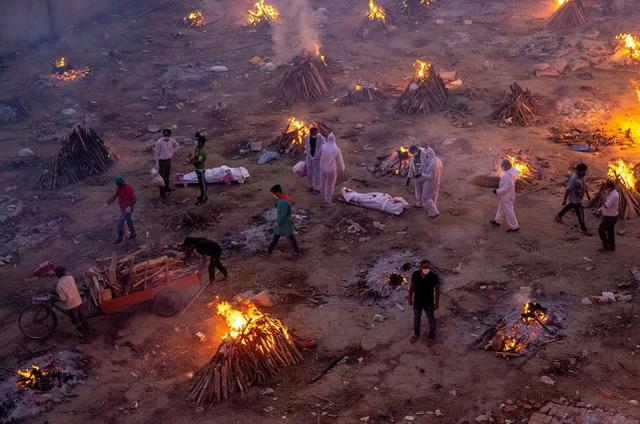 Dr Sachdev told Sky News: "The situation is very critical and this is the worst outbreak we have ever seen. The next two weeks will be hell for us. "
The country of nearly 1.4 billion people is facing chronic shortages of intensive care units and oxygen shortages in hospitals, the report said. In addition, as funeral services have become overwhelmed, many families have been forced to turn to temporary facilities for mass burials and cremations of deceased loved ones.
Meanwhile, Indian authorities are converting carriages into isolation wards to address a shortage of beds. India has also begun airlifting oxygen tanks to states in need, sending special trains equipped with oxygen supplies.
India's health-care system has been struggling to cope with a surge in cases, with families seeking help on social media and the capital New Delhi forced to extend a strict blockade.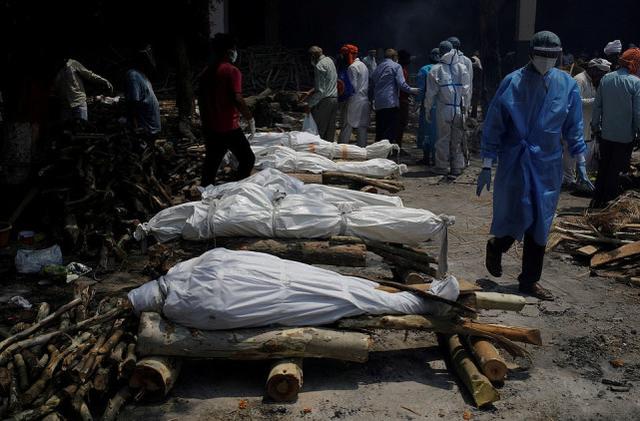 On Friday, 348 people died in New Delhi, equivalent to one death every four minutes. In the southern state of Karnataka, local governments have been forced to allow families to cremate or bury the dead on their farms, land or gardens.
The chief minister of Karnataka said the situation was "out of control", adding: "Considering the sad environment, dispose of the remains carefully and in a decentralized manner quickly and respectfully to avoid overcrowding in crematoriums and cemeteries." "
Seven crematoriums in Bangalore work 24 hours a day as they try to handle four times the normal amount of work. The wooden firewood piles in Gaziabad have been booked and the bodies can only be cremated in open spaces between platforms. One of the crematorium's electric stoves was even damaged by overuse, while the chimney of the other cracked due to continuous heating.
Worried that things could get worse in the coming days, virologists warn that the second wave of outbreaks could reach a peak of 500,000 people a day. Experts say virus models show that the number of cases in India will continue to rise despite vaccination efforts.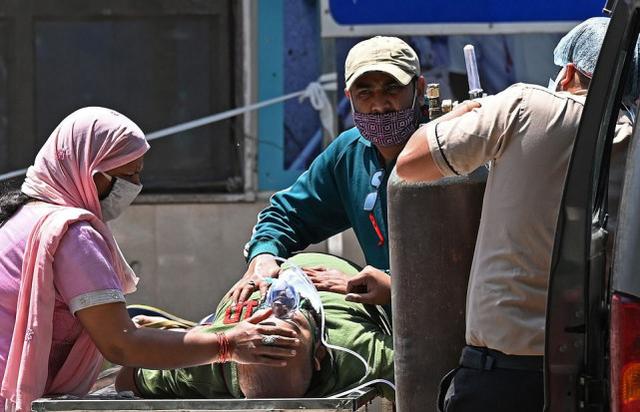 The U.S. Chamber of Commerce warned Monday that a surge in new cases could stall India's economy and drag down the global economy.