Biden's cabinet is about to be "perfect".
Previously, Biden repeatedly said that he would establish "the most diversified cabinet in history", so his cabinet has successively added African, Latino, Indian and Chinese faces.
However, some pointed out that Biden's cabinet still lacks representatives of the LGBTQ community. However, Biden's latest nomination is an openly gay person.
On December 15th local time, Biden announced that he would nominate Pete Buttigieg, the former mayor of South Bend, Indiana and candidate for the 2020 Democratic primary election, as Secretary of Transportation. Buttigieg, 38 years old, is openly gay.
If his nomination is approved, he will become the first openly gay person in U.S. history to be approved by the Senate for a cabinet.
Of course, his "first" goes beyond that – he is also the first Biden "former opponent" to enter Biden's cabinet.

Pete Buttigieg was nominated as Minister of Transportation.
Why is it the Minister of Transport?
As a young politician, Buttigieg did not appear in the public eye.
But in the 2020 U.S. election Democratic primary, "Little Mayor" Buttigieg made his mark. Young, personal, charismatic, good at using the media, and as an openly gay person (buttigieg came out in 2015 when he was mayor of South Bend and married to his partner Chasten Buttigieg in 2018), Buttigieg is considered the largest dark horse in the Democratic primary.
Some analysts even believe that he is likely to challenge Biden, which was far ahead of support at that time, to qualify for the Democratic presidential nomination. If he finally wins the election, he will be the youngest and first openly gay president in American history.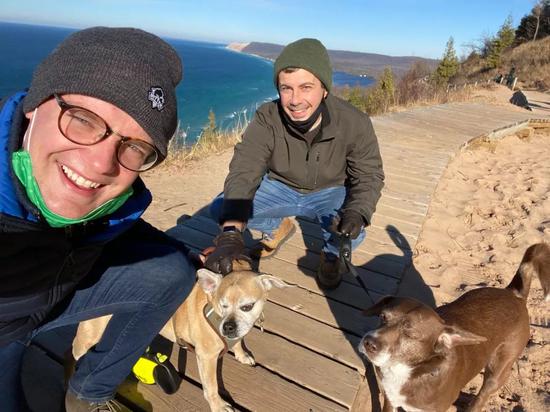 But a sudden epidemic disrupted the pace of this year's election in the United States. In the end, Biden, an established politician and moderate, won the Democratic presidential nomination and defeated Trump by a large margin in the general election on November 3 to be elected the new president of the United States.
Buttigieg, who announced his withdrawal from the Democratic primary in March this year, also disappeared from the media lens. Until recently, U.S. media reported that Biden was considering making Buttigieg's ambassador to China, and he once again attracted widespread attention.
U.S. media Axios reported on December 8 that sources revealed that Biden was considering nominating Buttigieg as the U.S. Ambassador to China. The report also pointed out that Democrats believe that Buttigieg is likely to run for president again in the future, and that holding some senior positions is very favorable to his political prospects.
But in the end, Biden nominated Buttigieg as Minister of Transport instead of what the media previously called Ambassador to China.
In the U.S. cabinet, the Secretary of Transport is a relatively low-importance position, and many people may not remember the position of Secretary of Transport. So why was Buttigieg, a rising political star in the Democratic Party, nominated as Minister of Transport?
CNN pointed out that the nomination of Buttigieg as Minister of Transport is the result of a comprehensive consideration. First, Buttigieg held the highest position he held, as mayor of South Bend, Indiana. He has never worked in Washington, D.C., and has no experience managing a large institution.
Secondly, Biden has said that after taking office, he will rebuild the infrastructure of the United States and build modern roads, bridges, highways, ports and airports to promote economic development. Therefore, when Buttigieg takes office, he will help rebuild America's crumbling infrastructure – an issue that the American people have raised for a long time but have not been paid attention to.
In addition, Buttigieg's accession has also made Biden's cabinet more diversified. The cabinet candidates nominated by Biden before are basically politically experienced and old "veteriors". Buttigieg, who is young and has a good media image, makes Biden's cabinet more active and younger.
There are also analysis that it is beneficial for Buttigieg to run for president again in the future, if he has not received so much attention in Biden's cabinet, but it can make a difference in domestic affairs and have a long-term impact.
Why Buttigieg?
In the 2020 Democratic primary, Biden has many competitors, most of whom are Democratic leaders with rich political experience, including senior senators, representatives, governors, mayors, etc.
In the second half of 2019, the Democratic primary election was still very fierce. Biden, a "leader" with far-leading support at that time, has also been the target of other candidates in several primary debates. Even today's deputy, Vice President-elect Kamala Harris, has attacked Biden in the primary debate.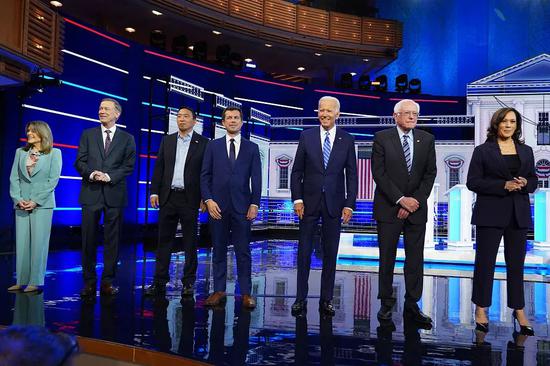 However, at a time when Biden's momentum is unstoppable, other candidates are withdrawing from the election. They said that no matter who ends up with Trump, as long as Trump can be kicked out of the White House.
Therefore, after this year's candidates withdrew from the election, they basically publicly supported Biden, which partly ensured that Democratic voters did not have a vote in the general election.
So, among more than 20 former competitors, why did Buttigieg become the first candidate to join Biden's cabinet? ( Harris is also part of the Cabinet as Vice President, but she was elected Vice President through election)
In fact, Biden has always admired Buttigieg highly, even equating him to his dead eldest son, Bo Biden.
After Buttigieg withdrew from the election, he compared Buttigieg to his own son, saying that "this is the highest praise I can give to a person" and predicting that Buttigieg will have a bright future.
In a statement announcing the nomination on the evening of December 15, Biden again praised Buttigieg as a "patriot" and "problem solver" and "I believe that Pitt will do the job well with concentration, decence and vision".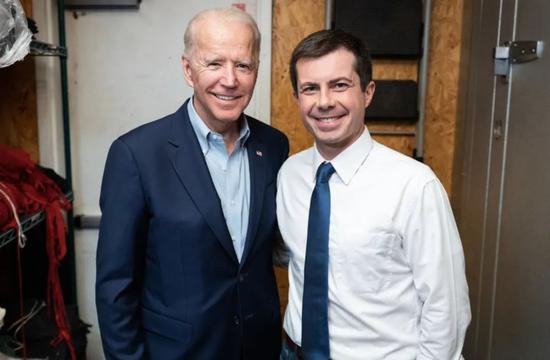 Buttigieg tweeted, saying, "This will be a huge opportunity to create jobs, respond to the climate crisis, and ensure justice and fairness for all."
So far, Buttigieg became the first Democratic primary candidate to be invited to join Biden's new government. So, is it possible for other candidates to join Biden's new government?
According to CNN, it has been previously revealed that Biden is considering nominating Senator Bernie Sanders and Senator Elizabeth Warren to the cabinet. Sanders is considering the position of Secretary of Labor and Warren is considering the position of Secretary of the Treasury. At present, Biden has nominated Janet Yellen, the first female chairman in the history of the Federal Reserve, as Secretary of the Treasury. The position of Secretary of Labor has not been determined.
However, in an interview late November, Biden suggested that he might not nominate Sanders and Warren to his cabinet because he wanted Sanders and Warren to stay in the Senate to advance his "radical agenda." "It's a very difficult decision to let someone leave the Senate, to leave the House — especially an influential person… I have a very ambitious and radical political agenda that needs strong leaders in the House and Senate to move forward."
In addition, it has been previously reported that Biden may consider nominating Yang Anze, a Chinese candidate, as Secretary of Commerce. However, U.S. media Axios reported on December 15 that Biden may nominate a Republican to the post of Secretary of Commerce to fulfill his promise to "bridge the bipartisan divide".