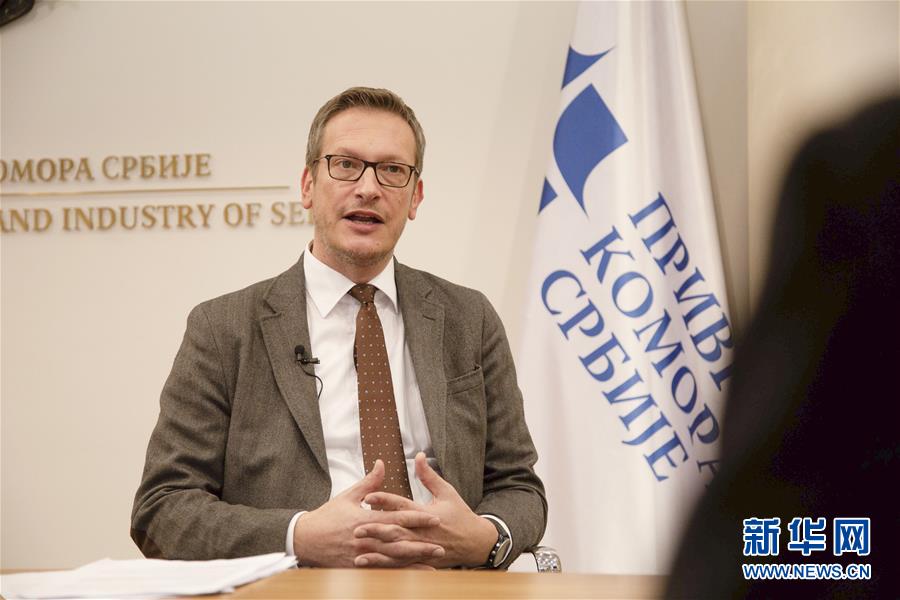 In an exclusive interview with Xinhua News Agency reporter, Mikhailo Vesovic, head of the strategic analysis, service and globalization department of the Serbian Chamber of Commerce and Industry, said that the achievements of participating in the China International Import Expo for two consecutive years have made the Serbian side feel positive about the upcoming China International Import Expo.
The 3rd CIIE held in Shanghai is full of expectations, hoping to show plug products to Chinese manufacturers in order to expand exports to China.
Vesovic said that the past two CIIEs have made significant contributions to the development of economic and trade cooperation between Serbia and China, which demonstrates its importance. The Serbian side has undoubtedly gained tangible benefits, especially in terms of expanding trade scale and increasing local food exports.
He said: "Although the new crown epidemic has hindered bilateral economic and trade exchanges, our food exports in the first eight months of this year have increased by about 50%, and related products have been exhibited at the CIIE. This is also our decision to participate again. The reason for the meeting."
On October 22, in Belgrade, Serbia, Mikhailo Vesovic, head of the strategic analysis, service and globalization department of the Serbian Chamber of Commerce and Industry, was interviewed. Photo by Xinhua News Agency reporter Shi Zhongyu
Vesovic also stated that although online transactions and online shopping platforms have kept the world economy in touch during the COVID-19 pandemic, the face-to-face communication opportunities provided by the CIIE will be more conducive to the establishment of new interpersonal and business contacts between enterprises.
"Last year, we established contacts with 250 Chinese companies, and the contract profit was about 3 million euros," he said. During the third CIIE, 12 Serbian companies will showcase their products at a 200-square-meter booth and seek cooperation with Chinese manufacturers. .
Speaking of the joint construction of the "Belt and Road", Vesovic believes that in addition to the continuous expansion of trade exchanges, the initiative will also bring more investment to the Serbian side, thereby opening up new areas for cooperation between Serbia and China and the entire European region.
Vesovic said: "The joint construction of the'Belt and Road' has achieved many results, and many infrastructure construction and investment projects have landed."
He said that some Chinese companies have now become important pillars in the Serbia-related industrial chain. He took the Serbia Company of China Hegang Group as an example.
The company's steel products provide sources of supply for the metal manufacturing and mechanical engineering industries, and its downstream products have also become an indispensable factor for the development of the "Industry 4.0" and the automobile industry.
Vesovic emphasized that the joint construction of the "Belt and Road" is one of the main boosts to the success of Serbia-China economic and trade cooperation, and it "creates an opportunity for us to upgrade bilateral technical cooperation."