According to a report by Miaowaddy TV station affiliated to the Myanmar military on April 2, local time, the Myanmar police issued arrest warrants for 20 actors, singers, directors and Internet celebrities under Article 505A of the Criminal Code.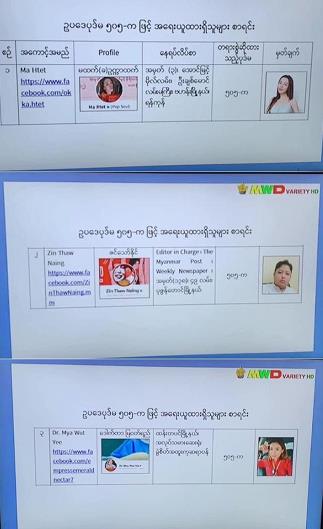 △Burmese police arrest warrants for some performing artists
It is understood that the entertainers have been accused of using their popularity to support protests, supporting the illegal organization of the Federal Parliament's Representative Committee, and encouraging public servants to participate in strikes. The police have filed a case against them.
Burmese police issued arrest warrants for six entertainers on February 17 and arrested actor Lu Min on February 20. The other five were not arrested. Director Na Gyi and others were still active in social media to support the protests after being arrested.