According to the New York Post on the 6th, a hotel worker in Tulum, a popular tourist attraction in Mexico, died after being kneeling on his neck by local police. At that time, four police arrested her for disturbing public security, and the autopsy showed that the deceased's neck was broken.
The 36-year-old woman, named Victoria Salazar, died on March 27, leaving two teenage daughters. Spain's El Pais said that the scene photos showed Salazar lying on the street face down and two policemen knelt on her back and neck. A live video released by the news website Noticaribe also showed that she twisted her body and kept crying when she was pressed on the ground.
Another video shows Salazar emotional when the police arrive, and witnesses say they see Salazar "pounce into the car". But the witness also pointed out that no matter what Salazar did, she should not die in that way.
The National pointed out that the case is similar to the 46-year-old African-American man Floyd who was kneeled to death by white police in Minneapolis last May, although so far the incident has not triggered similar anger or large-scale protests.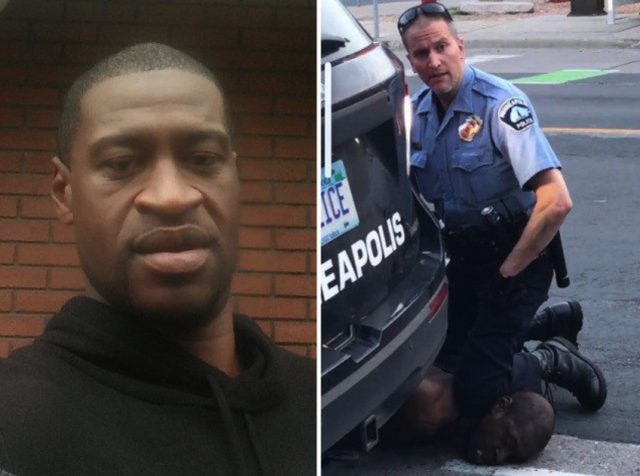 File photo: Floyd, an African-American man, was kneeled and died by white police.
However, this incident soon triggered a diplomatic dispute between Mexico and El Salvador, a Central American neighbor. El Salvador was angry about the death of its citizen Salazar in Mexico, who moved to Mexico five years ago because she fled the local gang violence.
On April 3rd local time, all four police officers at the scene, including a female policeman, were accused of killing the woman. The attorney general's office of the Mexican state of Quintana Roo said that Salazar died after being subjected to "excessive and disproportionate violence" by the police. Prosecutors claim that the four people will be held in prison during the trial.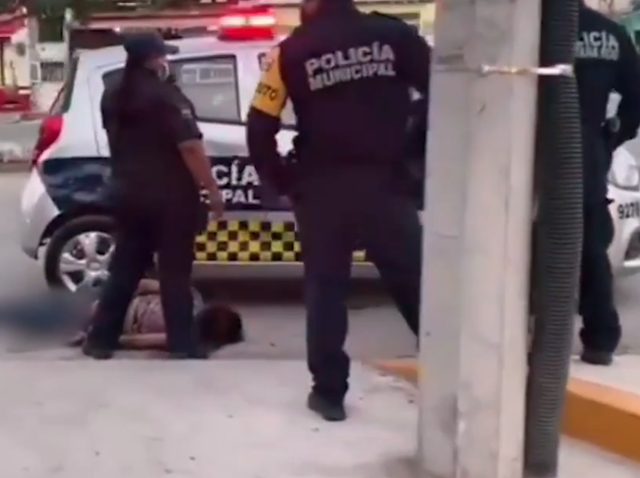 Video screenshot
Mexican President López Obrador said that Salazar was "cruelly treated and murdered" after his arrest.
Salazar's relatives said at his funeral, "We want justice! We hope this is resolved because everyone sees how she was murdered."