In the past few days, 10 cities in the state of Acré in northwest Brazil have been flooded, affecting the lives of about 130,000 people in the state, and displaced people have been placed in temporary shelters set up by schools, gymnasiums, etc.
At present, due to the worsening of the COVID-19 epidemic in the state, the outbreak of dengue fever, the imminent collapse of the medical system and the large number of Haitian refugees entering Brazil from the state's border with Peru, the state of emergency has been declared on the 16th.
On February 20th, local time, local doctor Rodrigo D'Amaseno received a picture of a baby with pneumonia on a rescue ship on the flooded street, which was widely circulated on local social media platforms.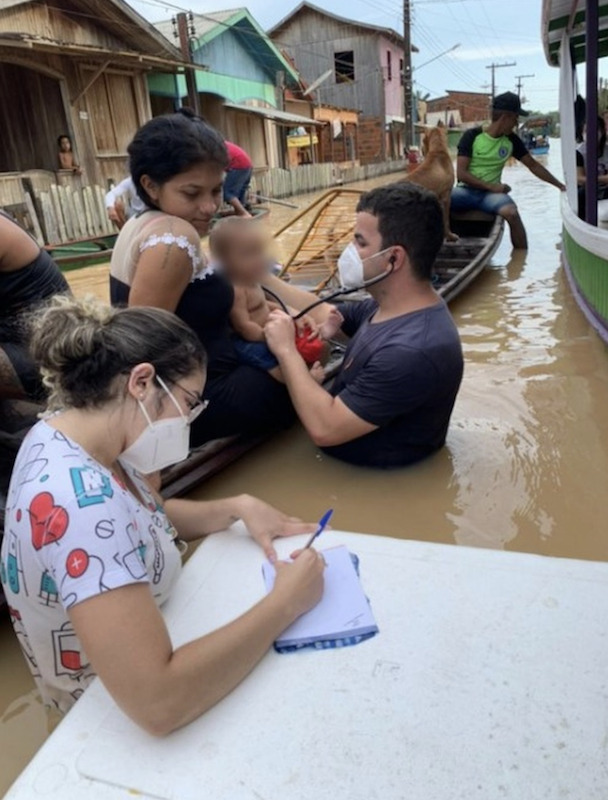 The city of Talauaka is one of the most affected cities by the flood, with more than 90% of the urban area flooded.
The head of the civil defense department of Talauaka said that more than 400 people have been homeless and the lives of about 28,000 people have been affected by the floods.