February 21st – Texas, the United States, has been plagued by blizzards, power paralysis and other problems recently, and the local electricity bill has soared.
Some people reported that they received a "sky-high" electricity bill of more than 11,000 US dollars, and they said they could not afford it.
According to Russia News Today, Akira Scott-Amos, a Texas woman in the United States, described her predicament in an interview: the water pipe in her home broke and the water broke for four days, but it proved that it was not the worst.
Although she only experienced a brief power outage, she received a super $11,000 more than it could have imagined on the electricity bill.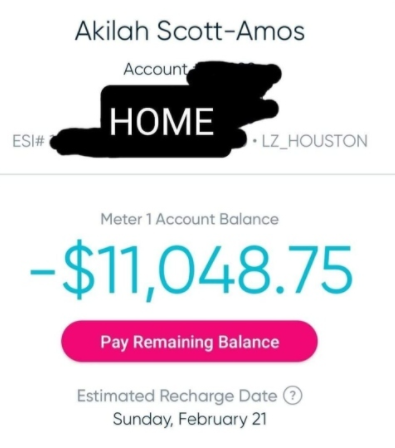 "I absolutely can't afford it." Speaking of the huge bill, Amos said that she has been saving as much electricity as possible during difficult days.
Unfortunately, the burden falls on working-class and middle-class families, which will put many people into financial difficulties."
Amos received a lot of feedback after telling the media about his experience, and many people were in a similar situation." People have reached this point when people turn off power because they can't bear it," Amos said.
Amos believes that Texas's infrastructure is not prepared for winter storms, and it is unfair for working people to pay for it." Prices should not be gouging during this time," she also urged the government to intervene.