February 6th – On the 5th, local time, Japan ushered in the first Friday after the extension of the emergency declaration.
Despite the Japanese government's repeated emphasis on restricting travel, on the night, the flow of people on busy streets in many places, including Tokyo, increased significantly compared with a week ago.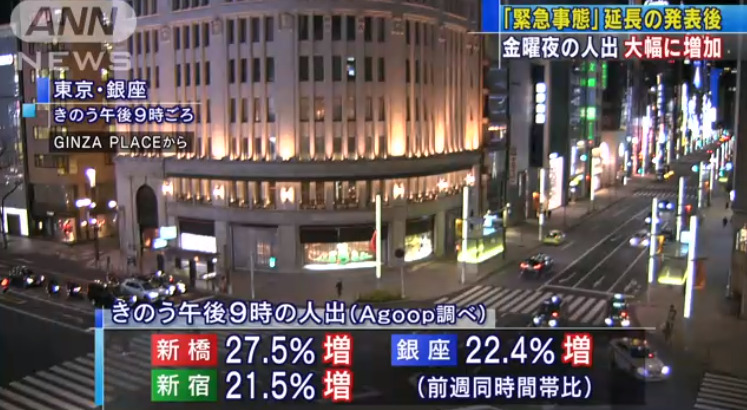 According to the website of Japan's Asahi TV station on the 6th, Agoop, a subsidiary of Softbank, revealed that at about 9 p.m. local time on the 5th, the flow of people in Shinbashi, Tokyo, increased by 27.5%, Ginza by 22.4%, and 21.5% in Shinjuku.
In addition, the flow of people in Utsunomiya City, Tochigi Prefecture, Japan, which announced the lifting of the emergency declaration on the 7th, also increased by 26.6% compared with a week ago.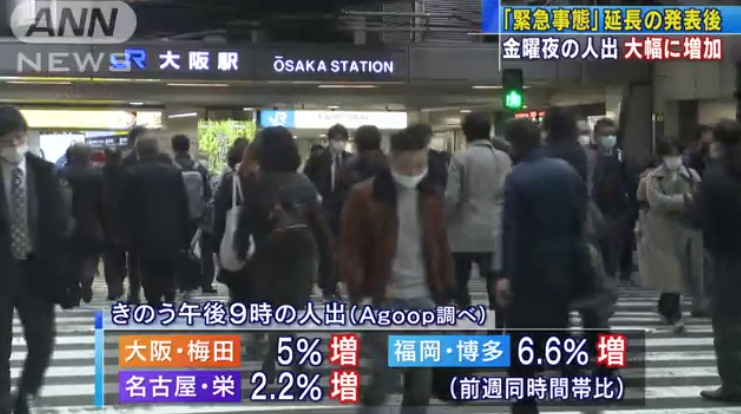 Elsewhere, Umeda in Osaka increased by 5%, Hakata in Fukuoka increased by 6.6%, and parts of Nagoya increased by 2.2%.
Due to the high number of new confirmed cases, Japanese Prime Minister Yoshihiro Kan announced on the 2nd that of the 11 prefectures that have issued an emergency declaration, only Yuki Prefecture will be lifted on the 7th according to the current deadline, and the other 10 prefectures have extended the state of emergency until March 7.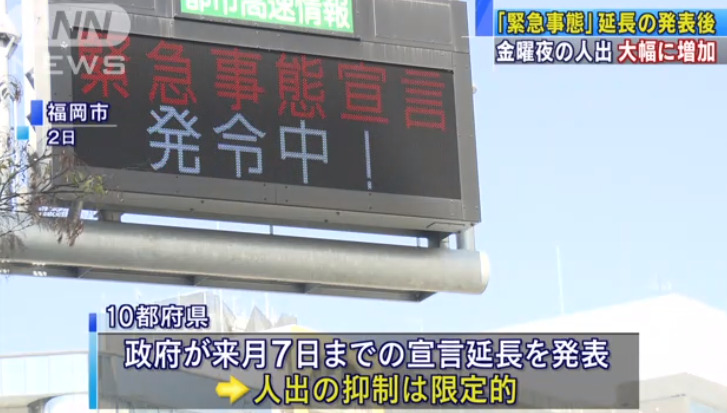 According to the statistics of Kyodo News Agency of Japan, by February 5, the number of people infected with the novel coronavirus in Japan had exceeded 400,000.
Since the cumulative number of infected people exceeded 300,000 on January 13 this year, it has increased by 100,000 in just over three weeks.