A self-driving Tesla car crashed into a Snohomish County police officer's patrol car saturday afternoon, the Associated Press reported Wednesday(May 15), but no one was injured.
Local television station KOMO-TV reported that a police officer was called Saturday to reports that a driver had crashed his car into a power pole in Lake Stevens, hitting it in two.
According to the local sheriff's office, the officer arrived at the scene and parked his car on the side of the road and turned on the emergency lights. When he got out of the car, he began to talk to firefighters at the scene.
However, about 30 seconds later, a Tesla crashed into the officer's patrol car, causing serious damage to the front driver's side of the vehicle. Fortunately, no one was in the car at the time and no one was injured in the accident.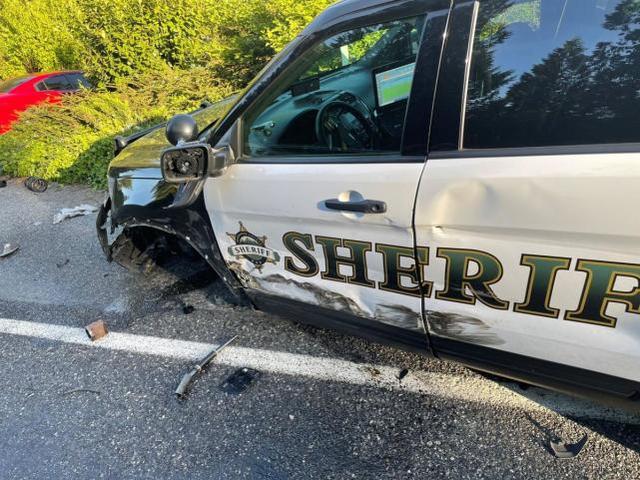 According to local media reports, while state police investigated the crash, the Tesla driver claimed that he had left the car in "autonomous driving mode" and felt it would slow itself down and avoid it. The driver of the accident was given a ticket for this.
"It's a good reminder that a car may have autopilot help, but you can't expect it to safely take you from one destination to another," the sheriff's office said in a post on the social media platform.
According to previous reports, there have been a number of accidents involving Tesla's self-driving features in the United States. In two car crashes in Florida in 2016 and 2019, a car using autopilot drove under a trailer, killing the Tesla driver. An Apple engineer who activated autopilot was killed when Tesla crashed into a highway guardrail in a car crash in Mountain View, California, in 2018.
Tesla says neither autopilot nor "fully autonomous driving" is fully autonomous and drivers must be aware and ready to intervene.