17th May 2021 (UPI) — A man stood up and cut his throat with a sharp weapon to kill himself in a disturbing scene at a courthouse in the southeastern North Dakota city of Fargo, police said Wednesday.
It is reported that after the verdict was read out in court, the offender stood up and cut his throat with a sharp instrument made of pen or plastic until he was cut to his ear.
Law enforcement officers received a call at around 2 p.m., and a witness said the man committed suicide after receiving "bad news" from a judge.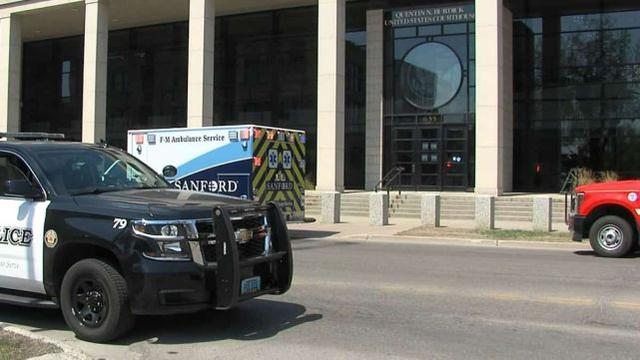 North Dakota Police Chief Dallas Carlson said the jury had just reached a partial guilty verdict against the man, who had previously faced charges related to unlawful stalking and harassment.
Carlson said the sharp objects used by men may have been made of plastic.
Carlson noted that the jury had left the courtroom when the incident occurred, but U.S. District Judge Peter Welte, court staff and others witnessed the incident.
Court security personnel and others tried unsuccessfully to save his life.
Carlson said the FBI is investigating the matter. No further information has been released.