Dr Jerome Kim, director of the International Vaccine Research Institute (IVI), said the outbreak in India was serious again and it was time for China to seek help to contain it, according to Indian media The Wire.
In an interview with The Wire, Jerome King said he advised India and China to work together to get more vaccines to save lives, "and we all know that the vaccine is safe and effective, as the World Health Organization has confirmed." Although WHO has not yet approved emergency use, based on available data, they will approve it, which will be another strong endorsement of the (Chinese vaccine) following the approval of Chinese regulators".
Jerome King added: "This is an opportunity for good-neighbourliness, and I think it goes hand in hand because it's important not only to control the outbreak, but also to defuse traditional animosity between the two countries." And most importantly, if the problem is not solved first, the global pandemic will not be under control. He also cites india and China as examples of how both India and China can draw inspiration from the example of the Cold War in which the Us and the Soviet Union temporarily abandoned their differences and worked together to successfully eradicate smallpox and polio.
Indian media reporters asked whether seeking Chinese cooperation is embarrassing for India, because China's infection rate is almost zero. Jerome King asked,"Is it embarrassing to work with China, or is it embarrassing to have 300,000 new diagnoses a day and not be able to vaccinate people effectively?"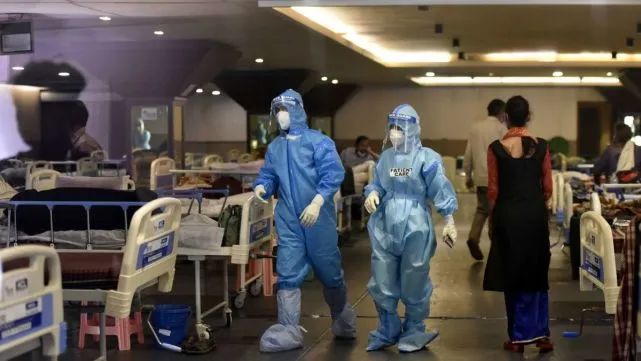 At a regular press conference of the Chinese Foreign Ministry on April 23, Chinese Foreign Ministry spokesman Zhao Lijian said China expressed sincere condolences for the recent deterioration of the situation in India. The Chinese government and people firmly support the Indian government and people in their fight against the pandemic and are willing to provide support and assistance in accordance with India's needs, and are maintaining communication with India in this regard. China believes that the Indian people will be able to overcome the pandemic at an early date.
Pakistan has also expressed goodwill towards India. Imran Khan, Pakistan's prime minister, said on Twitter that he hoped India would "get over the pandemic quickly" and the Edhi Foundation, the charity, offered to provide India with 50 ambulances.