According to the website of New Delhi TV station in India on February 2, as Indian farmers continue to protest in the capital, local police are also constantly upgrading their "equipment".
Recently, Delhi police have set up roadblocks, including barbed wire and spikes.
Some Indian media said that according to the latest photos, some police also seem to be equipped with a huge metal spear and armor.
However, Delhi police insist that it is only a metal baton and that some police officers have unauthorized equipment.
According to Indian media reports, according to a photo shared by the source, a group of Indian policemen stood beside the highway.
Twenty of them were equipped with a huge long gun-shaped weapon, all of which seemed to be made of metal and equipped with huge guards.
In addition, a policeman equipped with this weapon also wore a metal arm on his left arm shaped like the ancient warrior armor.
According to Indian media reports, last week, protesting farmers attacked the camp of Delhi police with swords in a clash in the Sinhu area near Delhi.
Delhi police said that a police officer tried to disperse the crowd, but was "serily injured" by farmers' sword attacks.
Indian media pointed out that such "all-metal" weapons and armor were obviously equipped to resist the swords of protesting farmers.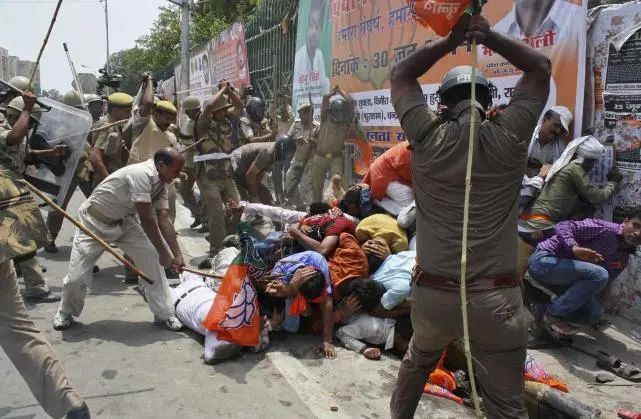 However, the Delhi police said that the scene in the photo is only in Delhi's Shahdra region.
The local police force took such an unauthorized action, and the Delhi police did not issue a formal order to equip the metal baton "Lati" (Lati: a long and heavy bamboo stick commonly seen in South Asia, often The Indian police are used as batons.
Instead, a local official asked the police force personnel to equip the equipment without the approval of any senior officials, and after the senior officials found out this situation, the metal batons and armor were removed as ordered.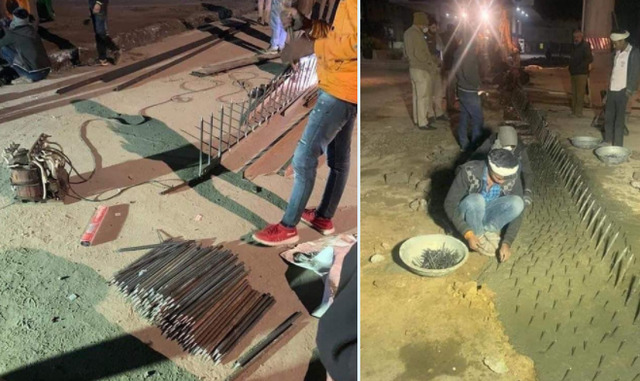 Delhi police said that they did not issue any orders to provide metal batons and other equipment to the local police force.
Indian media also said that according to sources, the police force from Shahdra has been asked to explain the situation.
According to media reports, from February 1 local time, Delhi police have set up multi-storey roadblocks in three major farmers' protest sites. A temporary cement wall was built on a section of highway between Delhi and Haryana, and a ditch was dug up.
The road connecting Delhi and Uttar Pradesh is equipped with barbed wire and a large number of spikes are installed on the road.
Some protest sites also placed huge cement blocks as roadblocks near the site, and some steel bars were nailed to the ground to prevent vehicles from passing.