April 29 2021 A video of an Indian man kneeling to ask police to leave an oxygen cylinder has caused concern, India Today reported Thursday. In the video, a man in protective clothing kneels, pleads with police not to take oxygen cylinders from the hospital, and cries ,"My mother is going to die."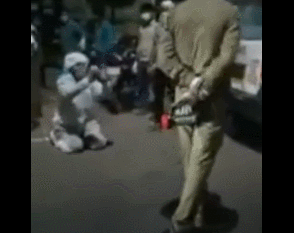 The incident reportedly took place outside a hospital in Agra, Uttar Pradesh, India, on the evening of the 26th. The video shows a man kneeling and begging the police not to take the oxygen cylinder, "My mom's going to die." Please don't take away the oxygen cylinder. I ask you. "At that time, oxygen cylinders were carried from the hospital to an ambulance, the police are guarding the side.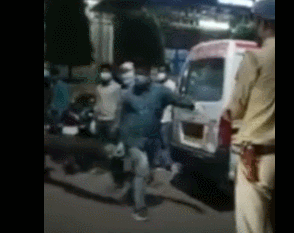 Police later denied the claim, saying it was an empty oxygen tank that had been carried away. The video of the kneeling man asking police to provide an oxygen cylinder to his relatives in hospital, but no one took it away, is misleading.
Indian media reported that in the past few days, some hospitals in Uttar Pradesh, India, claimed that oxygen supply is insufficient, and some patients said it is difficult to find oxygen cylinders, but the local government insists that there is no shortage of hospital beds and oxygen supplies.