Recently the once-intensified hurricane "Yota" continued to invade many Central American countries, bringing torrential rains, floods, and mudslides to Nicaragua, Colombia, Honduras and other countries, causing at least 26 deaths.
According to reports, "Yota" caused at least 13 deaths in Nicaragua, of which a landslide in Matagalpa province caused at least 8 deaths and many people were missing. 400,000 people in the country were affected by "Yota" and 160,000 people were evacuated.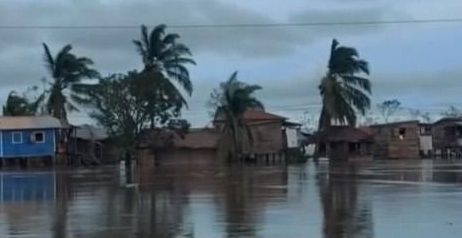 The "Yota" transit also caused serious losses to many parts of Colombia. About 28 provinces of Colombia continue to be hit by heavy rains and floods, causing at least 8 deaths and many missing. The Colombian government announced on the 18th that the worst-hit San Andres and Providencia Islands had entered a 12-month "disaster state." In Providencia, the government proposed a 100-day reconstruction plan, and almost 98% of the local infrastructure was damaged to varying degrees.
"Yota" also caused deaths in Honduras and El Salvador. In Honduras, due to continuous rainfall and flooding, the local government once closed all bridges and roads in the territory on the 17th. About 70,000 people were evacuated. Early on the 18th local time, "Yota" dissipated in El Salvador.