Reuters: on the 27th, on Tuesday local time, a gunman shot and killed an official of the Houthi armed forces in Sana'a, the capital of Yemen. According to reports, this was a rare attack on civilian officials in Sana'a, a city controlled by the Houthis.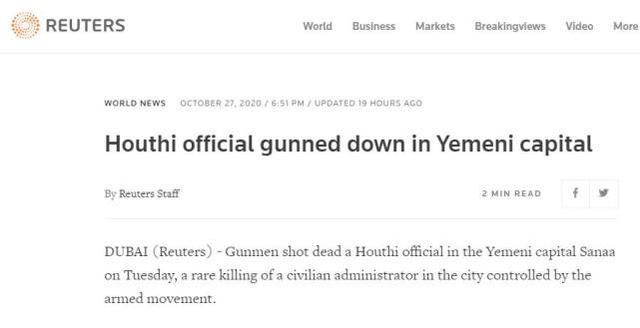 It is understood that it was Hassan Zaid, the Houthi armed "Minister of Sports and Youth", who was shot and killed. Two sources close to his family said that the gunman attacked Zaid in the area where the foreign embassy is located in the capital of Yemen.
After the German car shot, Zaid was taken to the hospital and died from his injuries.
The Al Masirah television station controlled by the Houthi armed forces confirmed the news and quoted the armed group's "Ministry of Interior" as saying that Zaid was shot and killed by "criminals" associated with the Saudi-led coalition involved in the conflict in Yemen.
The source pointed out that Zaid's daughter was also in the car and was seriously injured.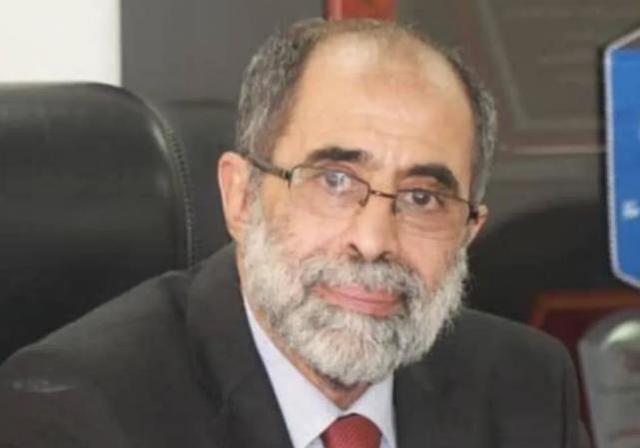 Source of Hassan Zaid: Foreign Media
The Saudi-led coalition has not yet commented on the matter. However, Zeid was included on the list of wanted Houthi armed officials released by the Saudi alliance in 2017.
According to reports, since the Houthi armed forces drove the internationally recognized Yemeni government out of the capital Sana'a, the Saudi-led international coalition has been fighting the Houthi armed forces for more than five years. 
Last year, a senior Houthi official and the brother of the leader of the organization was killed in Sana'a. The Houthis accused the incident of being related to the Saudi-led international coalition, but the coalition claimed that his death was caused by internal fighting.
In 2018, the Saudi coalition launched an airstrike on Hodeidah on the west coast of Yemen, killing the head of a political organization supported by the Houthi armed forces, which controls most areas in northern Yemen. 
The United Nations is trying to restart peace talks to end the war that has killed more than 100,000 people and pushed Yemen to the brink of famine.