French Prime Minister Castay stated at the new crown epidemic press conference that the French government has decided to extend the curfew to 54 mainland provinces and
French Polynesia from 0:00 on the 24th, and the curfew will remain at 21:00 to the next time. At 6 o'clock this morning, a total of 46 million people in France will be affected.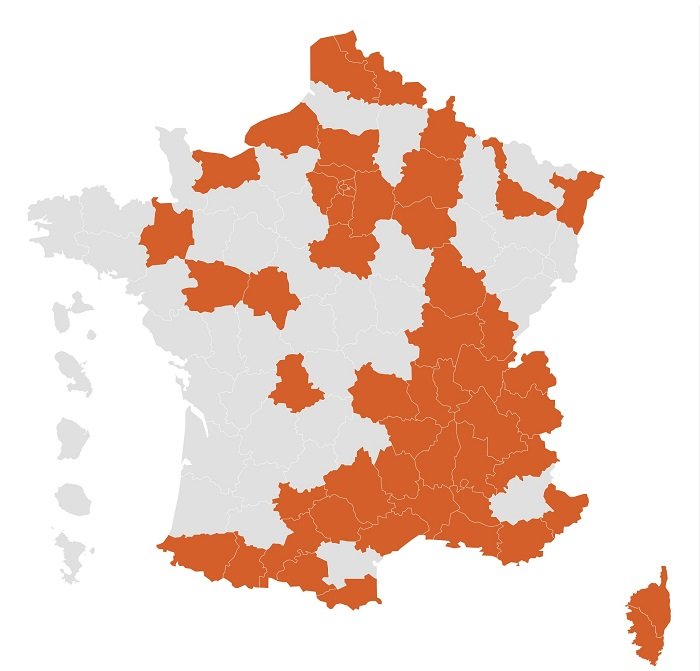 Prior to this, starting from midnight on the 17th local time, the Greater Paris area and eight other metropolitan areas have taken the lead in implementing curfews. Subject to the approval of the French
Parliament, the curfew can be as long as 6 weeks. Up to now, the French police have executed a total of 32033 curfew inspections during the curfew period and issued 4777 fines.
Castel also said that since the re-establishment of the health emergency last weekend, the epidemic situation in France is still worsening, which is very worrying. In the past week, an average of 251.7 people per 100,000 people in France were infected with the new crown virus.
The infection rate of all age groups is rising.
The number of infections among people aged 65 and over has doubled in the past six weeks. Castel said that the number of deaths from new coronary pneumonia in France will continue to rise, and November will become very difficult. 
The French government will assess the effects of curfew measures next week and may continue to strengthen prevention and control. French Minister of Health Verand
Also stated at a press conference on the 22nd that if new restrictions are not taken when necessary, the number of confirmed cases of new Coronavirus in France may exceed 50,000.
At the press conference, the French government also officially launched a new version of the mobile phone application used to track contacts, and called on as many people as possible to download and activate. 
The new version of the application not only maintains the old version's function of using Bluetooth technology to remind and track contacts, but also integrates epidemic data and epidemic prevention knowledge, and provides users with an interactive map for querying virus detection points.