Aug. 9 2021 The city of Omaha, Nebraska, recently experienced heavy rainfall in a short period of time, causing local flash flooding. Several local men ducked into the elevator of the apartment building, but the floodwaters still poured through the crevices, leaving them barely exposed to the water.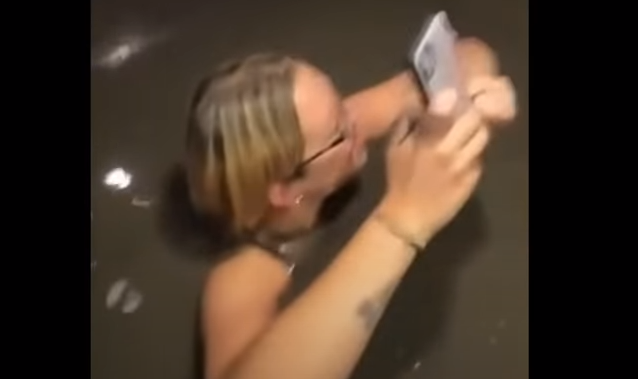 On the evening of July 7, Tony and a few friends hid in an elevator to observe the ongoing hail and flooding in the area, the New York Post reported Wednesday. However, they found themselves trapped on the first floor, floodwaters pouring in from elevator door crevices and other places, and soon the water was in the same position as their necks.
A video taken by Tony's friend shows the flood-hit elevator shaking. Seeing that the floodwaters were about to flood them, a friend of Tony's seemed to call emergency services and tell them to hurry up as he let his head out of the water. Eventually, several people managed to pry open the door and escape the elevator before first responders arrived. It is reported that in addition to Tony and his friends, there are four people trapped in the same building in another elevator.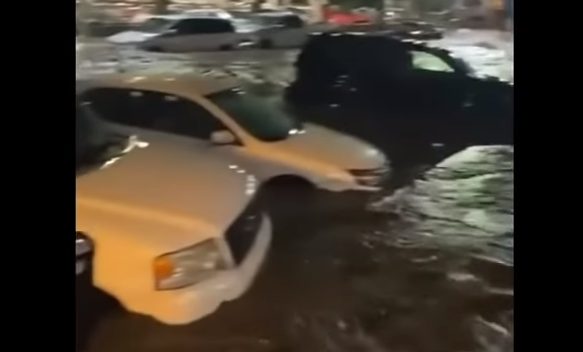 Local media said the heavy rains caused up to 2 to 3 feet (about 60 to 90 cm) of flooding on some roads in Omaha, and nearly 18,000 people were without power during the storm when the sewer system was overloaded.