According to Reuters, on January 13 local time, U.S. President-elect Biden nominated Kurt Campbell, a foreign policy expert, as the "Indo-Pacific Affairs Coordinator", mainly responsible for Asia-Pacific affairs of Biden's new government.
On January 14, Reuters reported that Biden had appointed Laura Rosenberg, Hillary's senior foreign policy adviser, as the "Director of China Affairs".
Biden's two appointments have received widespread attention at a critical moment when Sino-US relations are deadlocked.
"Indo-Pacific Affairs Coordinator" Campbell: The biggest challenge is to adjust Sino-US relations
According to Biden's transition website, Kurt Campbell will hold the position of "coordinator for Indo-Pacific affairs" under the National Security Council, which does not require Senate confirmation.
Campbell was born in California in 1957. He is a senior foreign policy expert in the United States.
From 2009 to 2013, Campbell served as the Obama Administration's Assistant Secretary of State for East Asia and the Pacific, helping the Obama administration develop a "return to Asia" strategy, which later became the "Asia Rebalancing" strategy.
After leaving the government, Campbell founded the Asian Group Consulting Company, focusing on strategic consulting and capital management in the Asia-Pacific region.
He also co-founded the Center for a New American Security think tank and advised Biden on his candidacy.
In 2016, Campbell published Return to Asia-Pacific: The Future of American Governance in Asia, which focuses on the Obama administration's policy of realigning resources and focusing on the Asia-Pacific region.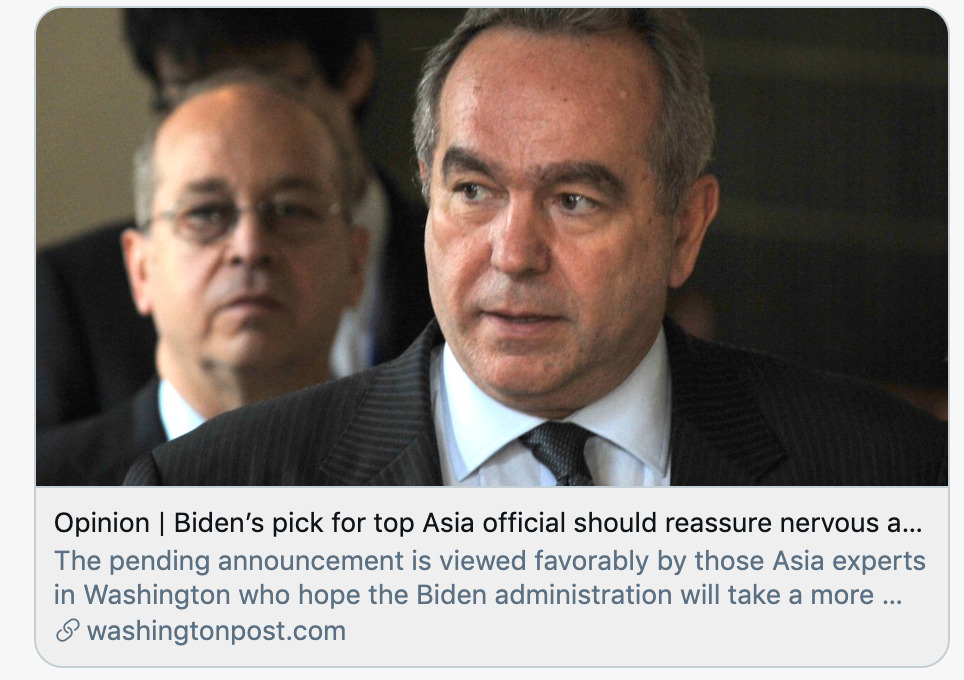 Reuters pointed out that Campbell's biggest challenge after taking office should be to readjust the damaged Sino-US relations under Trump, so that the Biden administration can cooperate with China on climate change and other issues.
"Director of China Affairs" Rosenberg: Familiar with Northeast Asia and China Affairs
Campbell's "Asia-Pacific Affairs Coordinator" is responsible for the strategy of the whole Asia-Pacific region, while the position of "Director of China Affairs" is dedicated to China-related affairs.
According to Biden's "transition website", she has appointed Lola Rosenberg as the senior director of China affairs of the National Security Council.
Rosenberg will report to Campbell, who will report directly to Sullivan, Biden nominated national security adviser.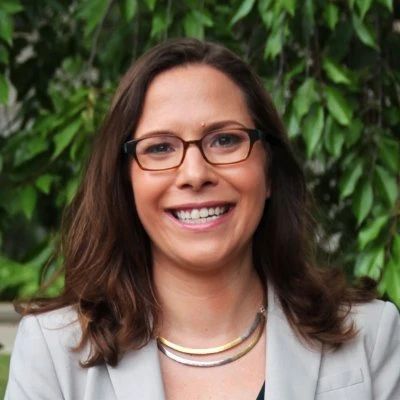 Rosenberg is a senior expert at the U.S. Department of State and the White House.
He served as a foreign policy adviser on Hillary Clinton's 2016 presidential campaign.
According to Reuters, Rosenberg is familiar with Northeast Asia and China affairs.
He served in a series of positions such as the director of China and North Korea affairs on the National Security Council under the Obama administration.
He was responsible for formulating U.S. policies towards China and the Korean Peninsula and responding to Sino-US relations and the nuclear issue of North Korea.
In addition, she served as the chief of staff of Biden-nominated Secretary of State and former Undersecretary of State Bricoln.