Australia has paid a high economic price for its bellicose posture , according to an analysis published by US journalist Bradley Blankenship on russia today on the website of Russia Today on June 6. The article points out that China has announced an indefinite suspension of all activities under the China-Australia Strategic Economic Dialogue mechanism. Australia's elite is keen to provoke China, which is disastrous for their country.
However, Australian politicians, faced with China's latest warning, do not seem to have learned their lesson, other than to show anxiety. Australian Trade Minister Dan Tehan said China's decision was "disappointing" and that "Australia is still willing to hold dialogue and participate in ministerial meetings" and showed a sense of grievance. But does australia really not know why China made this decision?
As Blankenship analyses in his article, some Australian politicians, senior military figures and media journalists have recently been using frenzied rhetoric to highlight tensions in Sino-Australian relations and the possibility of a Sino-Australian military conflict. In particular, australia, citing the so-called "national security" as the reason, restricts and suppresses cooperation projects and existing achievements in the fields of economy, trade and humanities between China and Australia, seriously undermining mutual trust between the two countries and undermining the basis of normal exchanges and cooperation.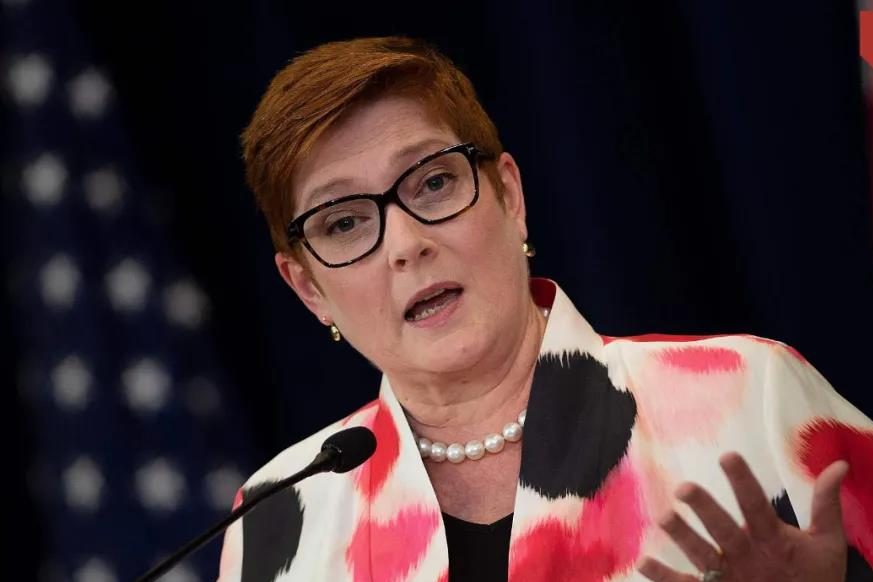 Australian Foreign Minister Peter Payne
Just last month, the Australian federal government blatantly tore up the Belt and Road Memorandum and Framework Agreement between Victoria and China for vague reasons and said it was "not in line with Australian foreign policy." Australian Defense Minister Peter Dutton has confirmed that Australian Foreign Minister Peter Dutton is reviewing the 99-year lease agreement between the government of the Northern Territory and a Chinese company for the Port of Darwin, saying "if it is not in our national interest, then she will obviously take action," according to Australian media reports.
If the Australian government breaks the contract again, it will certainly make Sino-Australian relations worse. It is not difficult to understand why China has decided to suspend indefinitely all activities under the China-Australia Strategic Economic Dialogue mechanism. This is not only a legitimate counter-reaction to defending one's own interests, but also a stern warning to The Australian side of treachery.
Over the years, Australia's exports to China have been huge, with 98 per cent of its trade surplus coming from trade with China. From agricultural products, coal, to iron ore, Australia's many commodities are China as the most important market. Australia exported A$149 billion worth of goods to China in the year to March, excluding trade in services, according to Australian media. Any reasonable person can see that it is in Australia's fundamental interest to maintain good relations with China.
However, since 2018, China-Australia relations have fallen into a "negative spiral". The main international context is the U.S. crackdown on China's overall strategic escalation. Some Australian politicians, with their political speculative thinking, have broken the balance between economic dependence on China and security reliance on the United States, and have completely fallen into the arms of the United States, which has been an anti-China hitter, leading to a sustained deterioration in Sino-Australian relations.
In this regard, there is no shortage of anxiety and reflection in Australian public opinion. The Canberra Times website has published an article entitled "Dangerous statements about war against China are not in the national interest", warning of radical anti-China movements by some politicians and calling for a more mature and accountable policy towards China. New Zealand's trade and export minister, Damin O'Connor, also recently called in a statement that Australia should not demonise China but show more respect for it.
Australian politicians with cold-war thinking must be clear that China must never swallow the bitter fruits that undermine its sovereignty, security and development interests, and will never allow them to profit from China's economic interests while carrying out crazy anti-China political activities. Their only option is to get lost as soon as possible, stop the bad practices that poison Sino-Australian relations and create conditions for the transition of bilateral relations. As Blankenship warns, Australia's elite needs to be smarter.