This year's Apple is a bit different. In previous years, there was only one autumn conference, and this year it held two consecutive events in September and October. 
It seems that Apple, which has broken the convention, has let go of its hands and feet.
Recently, there has been news that Apple will hold another new product launch conference in November to introduce Mac computers with Apple's self-developed chips.
As early as a few months ago, Apple publicly announced on WWDC20 that this year's new Mac will be exceptionally different: Apple will break the convention of using Intel chips for more than ten years and adopt self-developed ARM architecture chips for the first time. 
According to WWDC20, Apple will release Mac computers with self-developed chips at the end of this year. Now there are only two months left in 2020, and news of new Mac computers has gradually surfaced.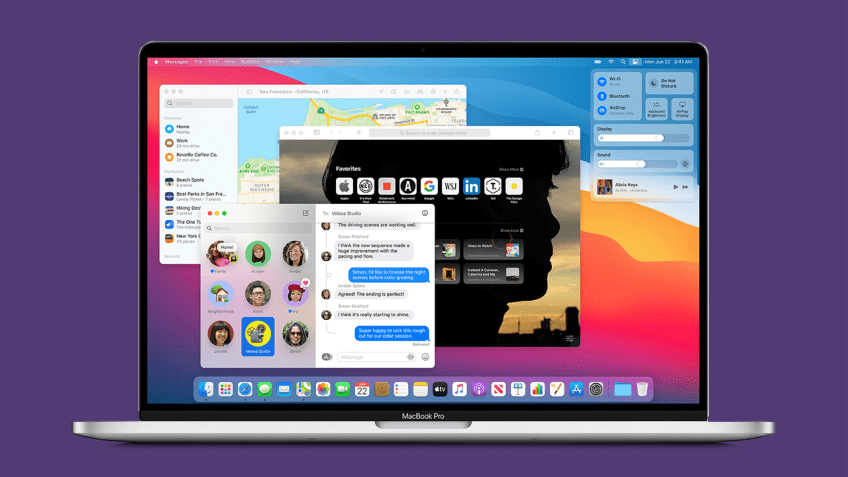 A document recently provided by Apple to the Eurasian Economic Commission (EEC) shows that Mac computers equipped with Apple's self-developed chips may be released in November. 
Combined with the information disclosed by the insider, the specific time of the press conference may be November 17, when Apple will release Apple's self-developed Mac computers with ARM architecture chips.
How strong is Apple's self-developed chip?
Apple put aside Intel chips for many reasons, including Apple's growing self-confidence. More than ten years have passed since the launch of the iPhone4 equipped with Apple's first-generation self-developed A4 processor. 
Over the years, Apple has made great strides in the ARM architecture. Today, the performance of the latest A14 series processors is not inferior to most notebook computers on the market. 
In fact, when Apple launched the iPad pro in 2018, it confidently claimed that the performance of its A12X processor exceeded 92% of laptops on the market.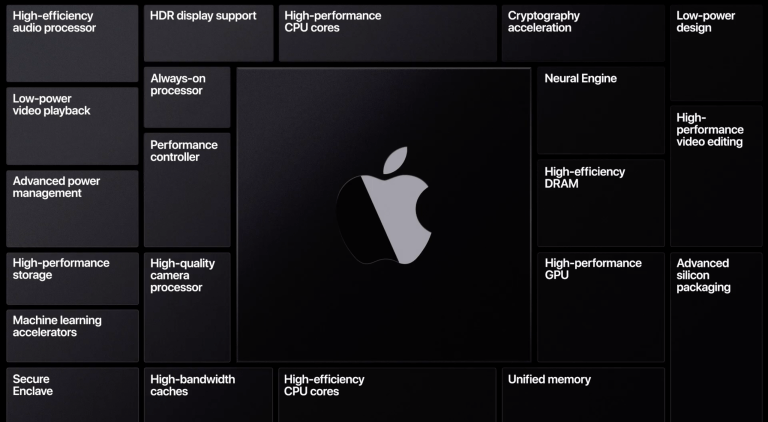 Apple A series notebook chip plan
The A12X processor is a tablet chip, born out of the A12 chip used on the iPhone. 
Can a mobile chip really catch up with or even surpass notebook computer processors? In the beginning, many people didn't believe it, and Xiao Hei didn't believe it either. 
In Xiaohei's inherent impression, mobile phone processors and computer processors are completely products of two different levels, and they are simply not comparable. 
At best, A12X can compare with Pentium processors or i3 processors before the sixth generation, and is not comparable to the latest i5/i7/i9.
However, as his understanding deepened, Xiaohei found that A12X was far more powerful than he thought. Some foreign researchers have compared the difference between Apple's ARM architecture chips and Intel chips. 
In the comparison test, the test subjects were the A13 chip iPhone 11, the A12Z (A12X upgraded version) chip 2020 12.9-inch iPad Pro, the 2020 version 10th generation i5 processor 13-inch MacBook Pro, and the 2019 version Core i5 processor 13 Inch MacBook Pro.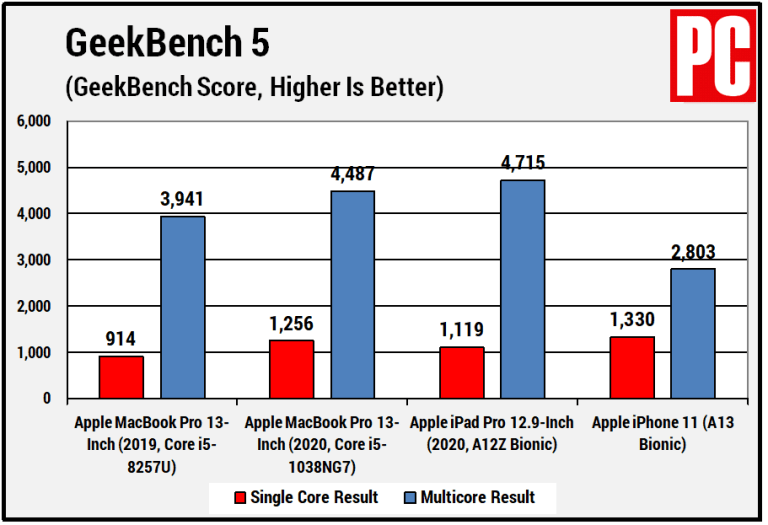 The results show that in single-core performance, A13>10-generation i5>A12Z>8-generation i5; in multi-core performance, A12Z>10-generation i5>8-generation i5>A13. 
It can be seen that the tablet PC equipped with the A12Z processor performs well in single-core and multi-core performance, and its overall performance is basically comparable to mid-to-high-end notebook chips.
A12Z is ​​already so powerful, what about the performance of A14X? At present, there is not much news about the performance of A14X, but one or two can be seen from the comparison of A12 and A14. It was announced at Apple's press conference last month that the performance of A14 is 40% higher than that of A12.
Based on this calculation, the performance of A14X may be 40% higher than A12Z. 
Considering that A12Z is ​​only a tablet chip, and A14X is a notebook computer chip, the notebook computer can provide more space and heat dissipation, allowing the processor to exert more "power". Xiaohei believes that the increase in A14X will definitely satisfy users.
Excellent actual experience
The performance parameters are too obscure, and ordinary users cannot see the strength of Apple's self-developed chips. In actual experience, Apple's self-developed chips are also amazing. At WWDC20, Apple demonstrated the performance of the A12Z chip in Mac computers:
When using the most basic Office three-piece, even complex tables, or when browsing Powerpoint in 3D mode, you can operate smoothly; when using Adobe's Lightroom and Photoshop
A large 5GB photo with multiple layers is also It can be edited and adjusted quickly; when using Apple's own Final Cut Pro X, you can even play three 4K video streams at the same time, or preview the results of color correction for the first time, and there is almost no lag.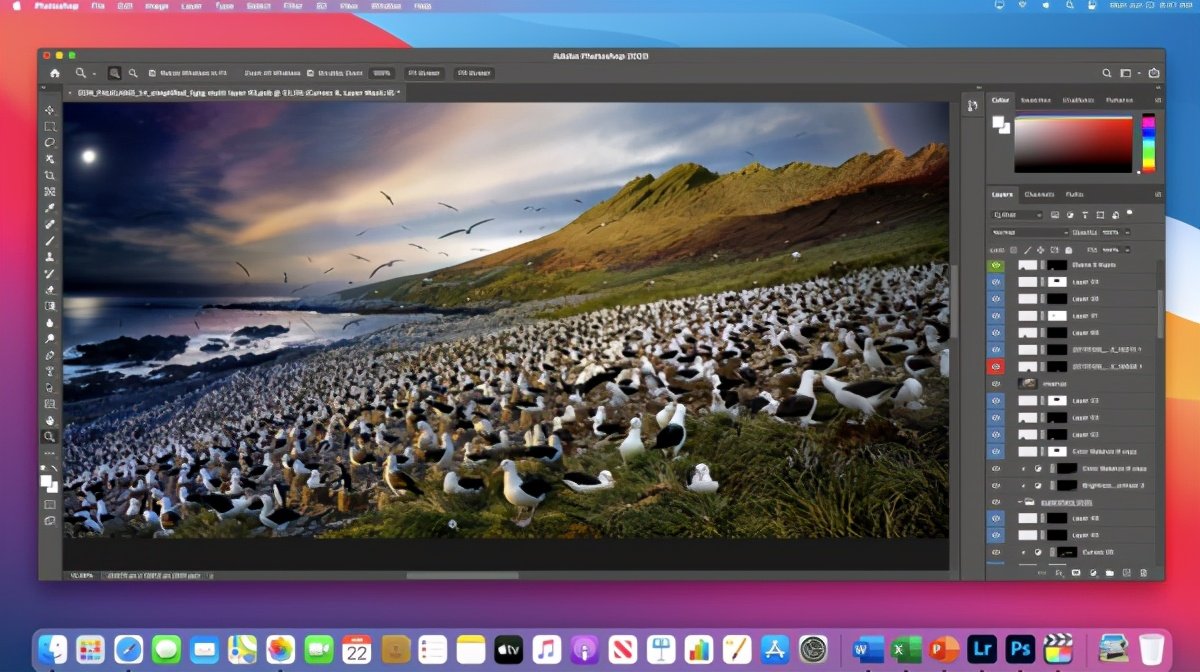 No lag in the edited video
This is just the strength of the A12Z chip. The performance of the A14 chip just released this year has been enhanced a lot. 
For example, the iPhone 12 equipped with the A14 chip is the first mobile phone to support
Dolby Vision technology from the shooting end to the production end. 
Dolby Vision is similar to HDR and can provide a signal output with a larger dynamic range
Allowing users to see clearer and brighter images that are close to the real world. 
For example, the sun falls below the ground level, firelight, and the darkest shadows. Dolby Vision brings an unprecedented and extremely lifelike real image experience through the presentation of these details.
Mac computers equipped with the A14 X chip may not support Dolby Vision video shooting
but editing and making Dolby Vision videos is certainly no problem. With the iPhone 12 mobile phone, Apple's self-developed chip Mac may be more powerful than the Intel chip Mac.
At least at the data exchange and system level, the ARM-based self-developed chip Mac has obvious advantages.
In less than a month, Apple's self-developed chip Mac will meet with us. At that time, we can see the true face of this new Apple product. According to Apple, that day will be a truly historic day for the Mac product line.