The COVID-19 pandemic in the United States continues to be serious, which has caused nearly half a million lives.
And for the families of many sick people in the United States, they have to stand more tests, and the continuous blows make them not even have time to release their sadness.
Fayanna, 41 years old, died of her mother on July 4 last year due to COVID-19, but this is only the beginning.
After her mother died, her husband lost her job and in the next few months, she suffered two miscarriages, and her uncle and another relative were also killed by the virus.
Fayanna said that one tragedy after another made her not even find time to mourn what she had lost.
New Yorkers who have lost many loved ones in the pandemic. Feiana: I want to cry.
I haven't cried after my mother passed away. Really, even if my family members die, I can't cry when I go through difficult times.
Maybe I don't have time, I don't have time to cry.
On the day of an interview with the media, the mask worn by Feiana said the words "For my mother, I put on a mask".
New Yorkers who have lost many loved ones in the pandemic.
Feiana: I don't know how many people are suffering from PTSD.
Say goodbye to their loved ones through videos or watching their loved ones leave through glass windows.
The consequence now is that we need to deal with too many things and fight too much. I don't know. I'm very anxious.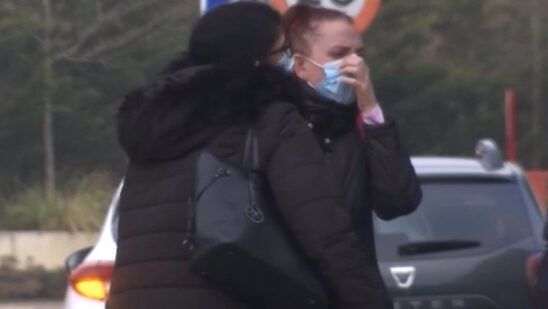 At present, there are many similar situations to Fianna in the United States.
American experts worry that this sadness may not really be released until the pandemic is over and life returns to normal.