At 8:23 a.m. local time on February 1, a car accident occurred on the Expressway near Jongno, Sejong City, South Korea.
A business car crashed into a road sign and overturned, killing 7 of the 12 people on board, killing and injuring 5.
Now it has been confirmed that 6 of the dead and 4 injured are Chinese citizens.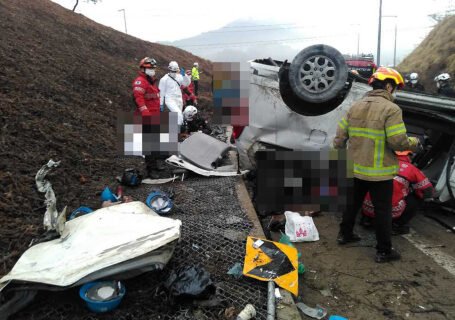 After receiving the South Korean side's notification, the Chinese Embassy in South Korea attached great importance to it immediately activated the emergency mechanism, called the South Korean police, Sejong City Hall, etc.
to understand the detailed personal information of Chinese citizens who died and injured, and asked the South Korea to make every effort to treat the injured, identify the cause of the accident as soon as possible, and do a good job in the relevant aftermath.
At present, the Sejong City police have set up a special investigation team to investigate the accident.
Five injured have been treated in a nearby hospital, two of whom are seriously injured.