November 18th. According to a report by the Japan Broadcasting Association (NHK), a fire broke out at a building construction site in the Minato District of Tokyo, Japan at 6 a, the fire had not yet occurred. Was put out.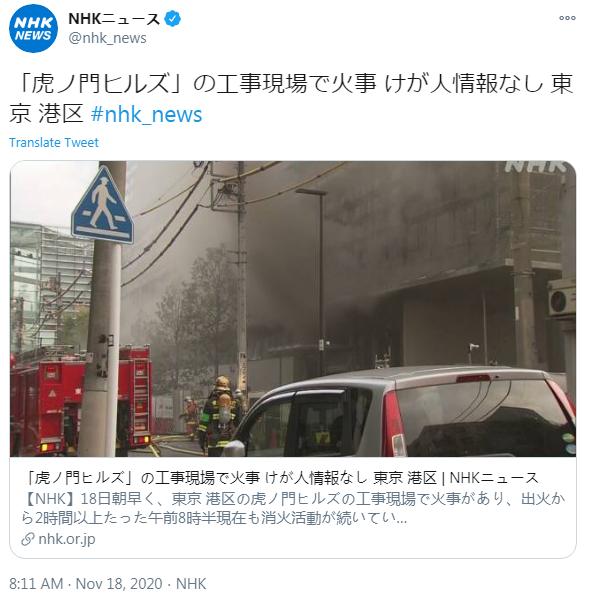 According to reports, the location of the fire was in the center of Tokyo. After receiving the alarm, the local fire department quickly dispatched 31 vehicles, including fire trucks, to the scene. After about 2 hours of fire fighting, the scene was still full of smoke and the fire had not been extinguished.
The Tokyo Fire Department stated that the fire was caused by waste materials stacked on the basement floor of the building. A staff member was trapped on the 5th floor of the building, but he has been rescued and is not injured. The Fire Department also stated that it has not received reports of other injured and trapped persons.
According to the Tokyo Metropolitan Police Department, the location of the fire was a high-rise building under construction, which was scheduled to be completed in January 2021.