At about 18:00 local time on December 26, a fire broke out at a waste paper recycling plant in Chunburi Prefecture, Thailand, injuring nine people. The local fire department used more than 10 fire trucks, but after several hours of fire fighting, they still failed to fully control the fire. It is expected that it will take one to two days to completely put out the fire.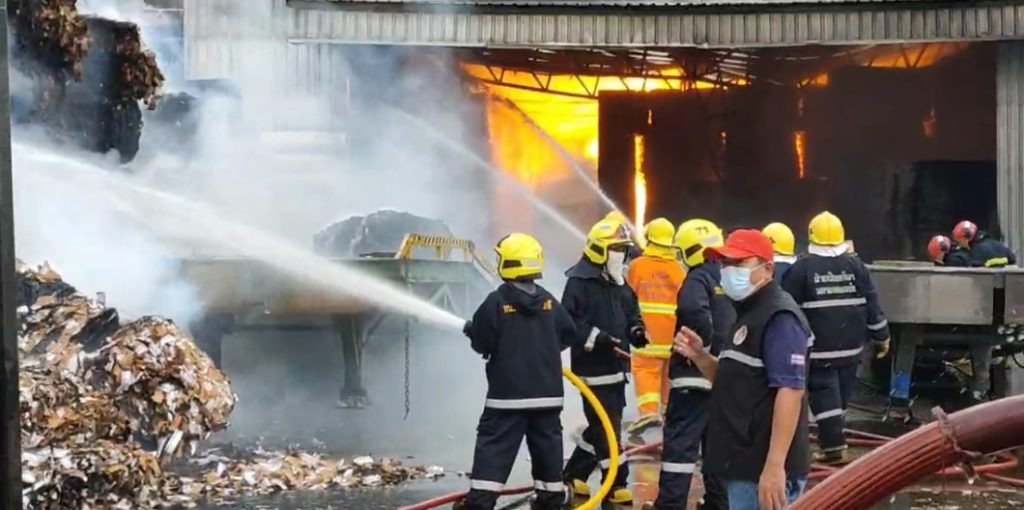 According to the statement of the employees at the scene of the incident, the cause of the fire was the short circuit explosion of the distribution box. 50 factory employees working were evacuated urgently, injuring 9 people. At that time, 3,000 tons of recycled waste paper had been piled up in the factory building, ready to be shipped abroad the next day. The explosion of the distribution box ignited the paper pile, and the fire spread rapidly. The steel structure factory collapsed under high temperature conditions and was pressed on the burning paper pile, which had a great impact on the fire fighting work. Coupled with only one access to the factory, the firefighting work is slow.
It is reported that another paper mill under the factory had a fire on November 25, and the two factories were about 1 kilometer apart.