May 13 2021 The suspect in the school shooting in Kazan, capital of the Russian Republic of Tatarstan, was formally charged with murder on the 12th. The commission said the 19-year-old was diagnosed with a "brain disease" last year.
Galliaviev appeared in court on the 12th to face charges, the court ruled that he should be held in pretrial detention for two months. Galyaviev, handcuffed and calm, said he was not ill.
The commission in charge of the serious case investigation said in a statement the same day, Galliaviev because of severe headaches repeatedly sought medical treatment, last year was diagnosed with brain disease. But the statement did not elaborate on which disease it was.
Galliaviev's family said they had noticed him lose his temper and become "more aggressive" so far this year.
According to local media reports, Galliaviev had attended the school, then entered a vocational school, in April this year because of long-term absenteeism and absence from the school was expelled.
Media revealed that Galliaviev in the instant messaging software "telegraph" nonsense, claiming to be "living in the body of a devil", ten minutes before the crime sent a message threatening to "kill many people."
Gallyaviyov broke into the 175th middle school in Kazan City on the 11th, killing 7 students and 2 faculty members with a semi-automatic shotgun and homemade earth bomb, and wounding 20 students and 3 adults, many of whom were injured during the escape. According to media reports, someone jumped out of the window at the time of the incident.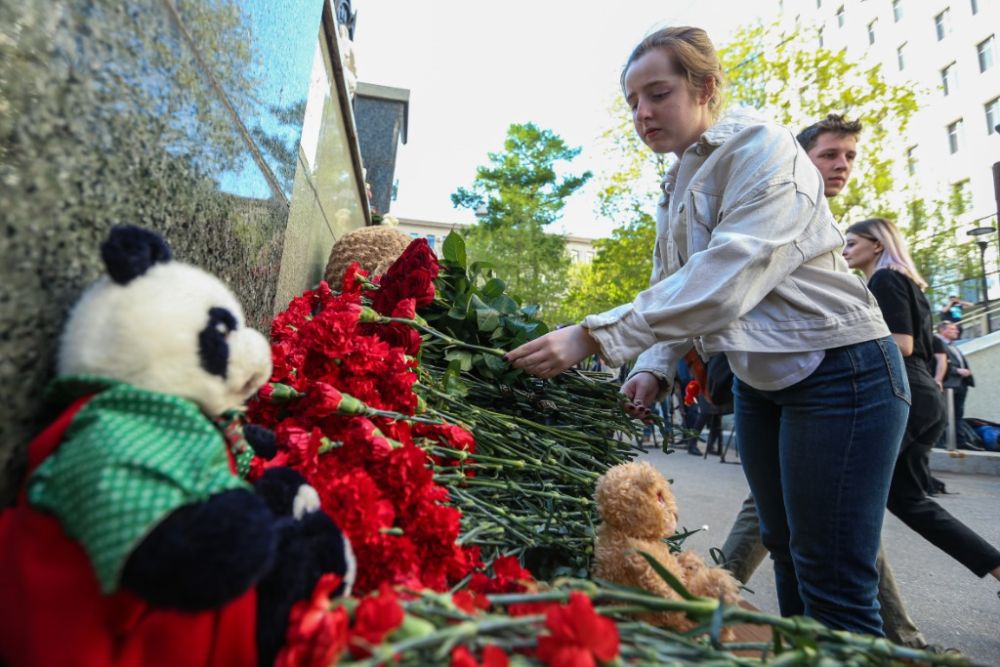 The seven students killed were all in one class, about thirteen or fourteen years old. Of the 20 students injured, four were seriously injured and one was in critical condition. Nine of the injured were taken by helicopter to hospitals in Moscow for treatment.
The Republic of Tatarstan designated the 12th as a day of mourning for the Republic, public institutions lowered their flags at half-mast to pay their respects, and people went to a makeshift memorial near the school where flowers and toys were piled up.
Russian President Vladimir Putin offered his condolences to the families of the dead and ordered tighter gun control.
Russia has strict gun rules, and only guns legally sold on the market have shotguns with less than 10 rounds of ammunition and cannot be used in sports matches, and obtaining a gun permit requires psychiatric, ophthalmologist certification and completion of safety gun courses.