February 1st local time, due to heavy snow and bad weather caused by winter storms sweeping the eastern United States, New York and New Jersey and other states issued warnings urging residents to stay at home to avoid going out.
Biden's foreign policy speech scheduled for the same day was postponed to later this week due to bad weather.
At a press conference at the White House on February 1, press secretary Jen Psaki announced that Liz Sherwood-Randall, a homeland security adviser
"with the Acting Director of the Federal Emergency Management Agency and the Director of the National Weather Service, to The mid-Atlantic moving storms held a coordination conference call, saying the president would "ensure close coordination between federal, state and local officials in preparing for and responding to weather emergencies."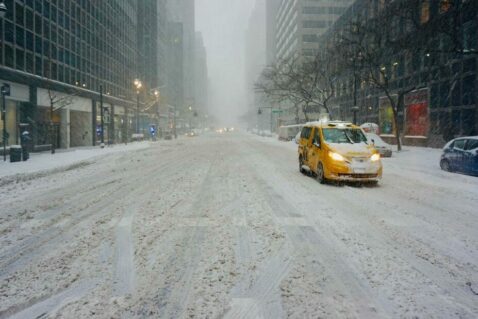 New York Governor Andrew Cuomo said at a press conference on the 1st that the winter storm was "very dangerous" and declared a state of emergency in 44 counties in New York.
He urged New York residents to stay at home as much as possible and not to go out.
Cuomo said that the blizzard is expected to reach a speed of 2 inches per hour, which "this is not something that the shovel cannot solve." Due to the deterioration of weather conditions, the New York City Department of Transportation suspended subway service at 2 p.m. Eastern Time.
It is reported that 90% of flights in New York State have been cancelled.
New Jersey Gov. Phil Murphy also held a press conference on the 1st, saying that the weather would be "very bad", and he called on residents to stay home during the storm that day.
Current weather forecasts indicate that the storm will last until the evening of the 2nd. Murphy said that there are about 1,500 power outages caused by the storm in New Jersey, and more power outages are expected.
New Jersey had previously announced on the 31st that due to weather, most transit stations and six large COVID-19 vaccination sites will be closed.
Murphy said it is not certain whether they can reopen tomorrow, and the state will share the latest news in this later in the day.