APRIL 15 POLICE IN SOUTH CAROLINA SAID A U.S. SOLDIER HAS BEEN CHARGED WITH ASSAULT FOR ASSAULTING A BLACK MAN.
The soldier, 42-year-old Jonathan Pentland, has been charged with third-degree assault and battery and is being held at the Richland County Jail, Ridgeland County Sheriff Leon Lott said, NBC reported. "We're not going to let people bully in our community, and if you are, then you're responsible for that," Lott said.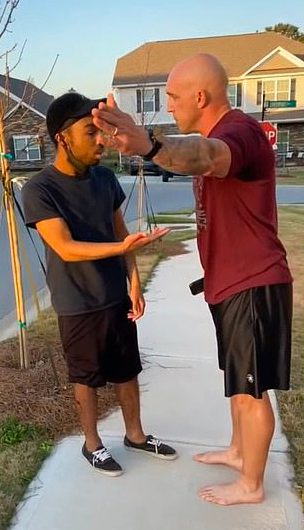 Pentland is based at the Fort Jackson base, about 10 miles east of Colombia, which also confirmed the news on the 14th. Fort Jackson Commander Beagle said the U.S. Department of Justice is investigating and the Army is cooperating with the investigation.
Recently, a video caused concern. In the video, Pentland yells at a black man, threatens and pushes, and asks the black man to "get out of the way, " which he believes is "harassing" the community. The black man said he was just walking and didn't disturb anyone. "You either walk away or I take you out of here," Pentland said.
Throughout the three-minute video, Pentland repeatedly asks the black man to leave the community and at one point pushes the man, who almost falls to the ground. In the end, the black men had to go to the exit that Pentland was referring to and leave the community.