The recent outbreak in India has worsened dramatically, and the U.S. practice of "stuck necks" in exports of raw materials for vaccines to India has become a hot topic of global public opinion. For a time, the excessive hoarding of vaccines in rich western countries led to a large number of developing countries without "miao" available "vaccine nationalism" behavior has been again fiercely denounced by all sides.
While the U.S. has finally let up on sharing vaccines under intense pressure, it has apparently sidestepped another question: Is it willing to give up vaccine patents temporarily to boost global production?
The US and European countries have been blocking these proposals
On the 29th local time, The Director-General of the World Health Organization Tedros issued the latest warning on the unfair distribution of vaccines around the world: more than 1 billion doses of Coronavirus vaccine have been vaccinated, but people in low-income countries have received only 0.3% of them.
As the global pandemic continues to worsen, international calls for the United States and other Western countries to temporarily abandon the protection of intellectual property rights related to Coronavirus vaccine are growing.
As early as the eve of the 73rd World Health Assembly last May, leaders from Pakistan, Ghana and South Africa jointly signed an open letter calling on governments to jointly support "people's vaccines" that can be produced quickly and provided free of charge. However, the then Trump administration moved quickly to block the effort.
Last October, more than 100 developing countries, led by South Africa and India, proposed to the WTO that intellectual property rights obligations for Coronavirus-related vaccines and drugs should be waived in accordance with the relevant provisions of the Agreement on Trade-Related Aspects of Intellectual Property Rights (TRIPS). But developed countries such as the United States remain unresponsive.
WHO Director-General Tedros said in February that sharing vaccines was the best way to get life and livelihoods back to normal. He called on countries to abandon intellectual property rights related to Coronavirus in order to expand vaccine production.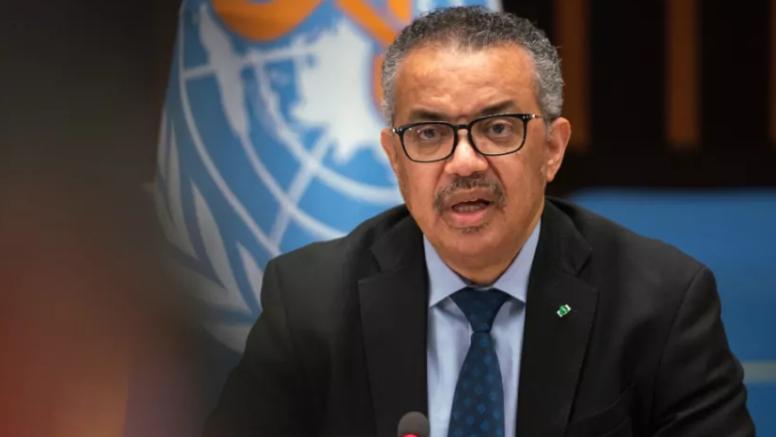 On his first day in office on 1 March, ngozi Okoncho-Iveara, the new WTO Director-General, also called on WTO members to work with pharmaceutical companies to approve more production of Coronavirus vaccines in developing countries. "There are huge supply constraints on Coronavirus vaccines around the world today," she said. Normally, 3.5 billion doses of vaccine can be produced globally each year, and what we are looking for now is 10 billion doses, three times the normal production. "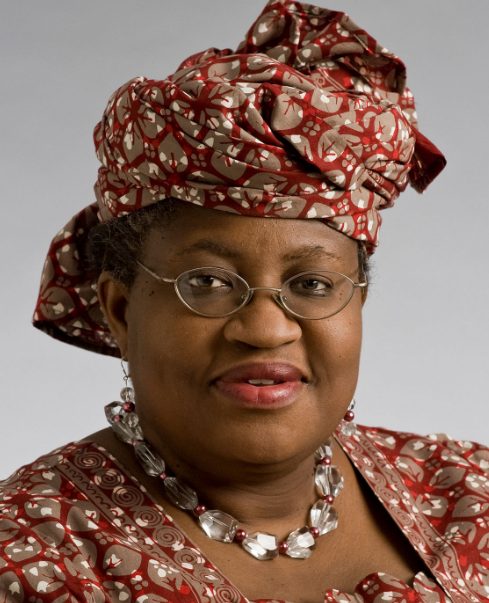 So far, however, the proposals have been blocked by a handful of developed-country governments, such as the United States, on the grounds that sharing vaccine-related technologies would "kill the innovative dynamics of pharmaceutical companies".
On April 15th, local time, former leaders of more than 60 countries and more than 100 Nobel laureates jointly signed an open letter to U.S. President Joe Biden calling on him to support a temporary waiver of WTO intellectual property rules related to Coronavirus vaccine and Coronavirus therapeutic drugs.
"It's about life and morality, and the United States must do the right thing."
Public opinion generally pointed out that Coronavirus vaccine during the development of the huge cost, but unlike other patented products, the vaccine is related to the global pandemic and people's lives.
As WHO has stressed, humanity is living at a special historical moment. "Trade regulations are flexible in responding to emergencies" and "we need to go into a state of war and figure out what we need most."
Countries such as the United States are not unaware of this, so what is the problem?
The Seattle City Council has passed a resolution calling on the Biden administration to immediately stop blocking international efforts to suspend vaccine patents. Keshama Savant, an Indian-American congressman from Seattle who led the resolution, said the U.S. delay in giving up vaccine patents for the time being was nothing more than an attempt to protect the interests of big drugmakers.
"With the support of the Biden administration, interest-driven billionaires and big pharmaceutical companies are preventing brazil, India, South Africa and many other countries from producing Coronavirus vaccines," said Kesama Savant. If we do not strive to change this situation and take the necessary first step towards removing vaccine patent restrictions, it will take many years for developing countries to obtain vaccines. This will be an unprecedented humanitarian crisis. "
Several U.S. lawmakers and nonprofits are also pressuring the Biden administration to support the temporary waiver of vaccine patents to help poor countries contain the outbreak.
Senator Bernie Sanders of Vermont, an independent, stressed that the willingness to share vaccine technology is a matter of national ethics and that it is good for the United States itself to help other countries deal with the outbreak. "The transfer of life-saving vaccine technology not only demonstrates the importance of global solidarity in the fight against the pandemic, but is also in the direct interest of the United States, as it prevents the virus from mutating and spreading, eliminating the need for the United States to return to the stage of forced blockade," he said. I would like to reiterate that this is an extremely important health and ethical issue and that the United States must do the right thing. "
According to a survey published by Sharon, an online magazine, 60 percent of U.S. voters want the Biden administration to support an intellectual property waiver program for the new vaccine. "On this issue, it depends on whether the Biden administration is willing to fight the greed of the pharmaceutical industry," the report quoted activists as saying.
In an article entitled "It's time to consider temporarily abandoning the patent for Coronavirus vaccine," the British journal Nature notes that dealing with an outbreak is not corporate competition, and that temporary intellectual property exemptions can play a role in accelerating the end of the outbreak. After all, "patents have never been designed for global emergencies such as wars or pandemic".