U.S. media reports that an interesting event recently happened in Butler County, Ohio, USA. Last Thursday local time, Ohio authorities received a phone call to investigate a "suspicious package" outside the church in New Miami. After the bomb disposal team launched an investigation, they were surprised by the "reversal" of the incident.
The Butler County Sheriff's Office said that the police of the bomb disposal team received reports that there was a "suspicious package" outside the church door, so they were called to the scene. "When bomb disposal specialist Mike Grimes and Agent Detherage arrived, they didn't hear the due ticking of the bomb, only grunt," the department said on Facebook. After approaching the package, the bomb disposal team finally found that there was no bomb in it, but a big cat and six kittens.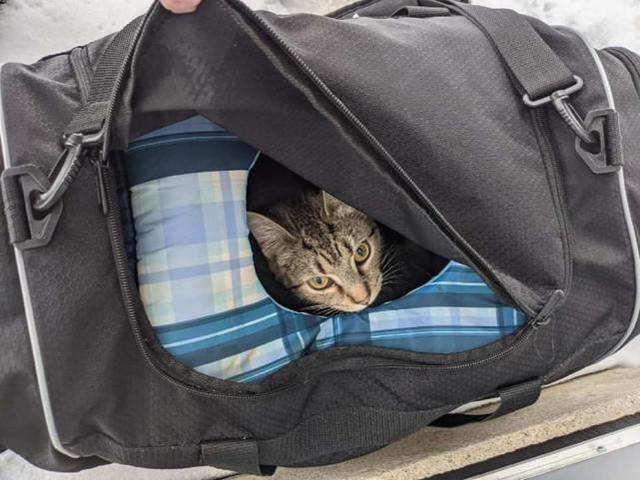 The report said that the "suspectful package" is a large fitness bag containing the mother cat and its six kittens. A napkin in the bag says: Mother Cat's name is "Springs", which began giving birth at 2 p.m. on February 17.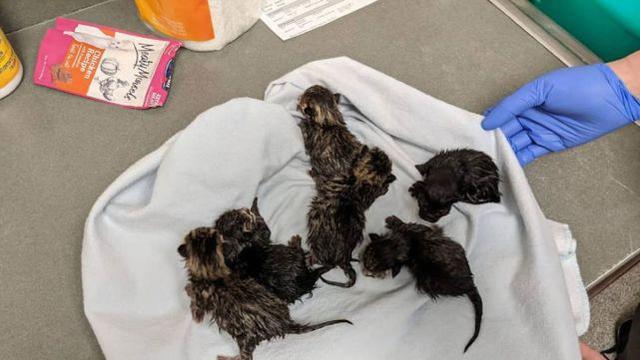 The kittens were then taken to the local animal adoption association and were in good health after examination. The seven cats were placed in a foster home on Friday afternoon. "We'll be regularly updating the growth of Cat Mom Springs and her kittens over the next two months," the shelter said.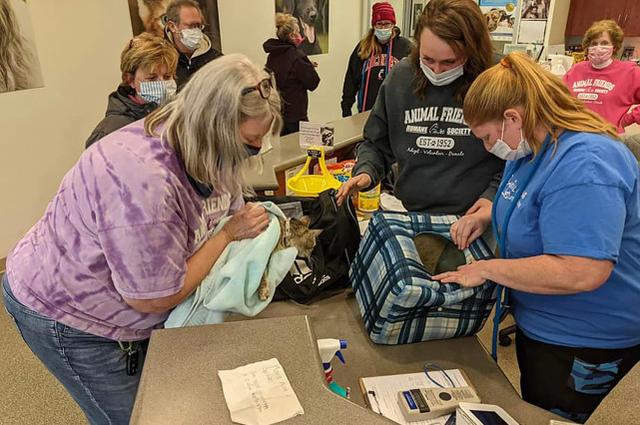 The shelter also said that all six kittens "were gently bathed when they first arrived". Cat Mom Springs does a great job feeding and caring for her baby, she's been grunting, has been tested for vaccines and blood, and looks like he is in good health.