8 May 2021, the High Representative of the United Nations Alliance of Civilizations, UNAOC, Issued a statement expressing his disappointment and deep concern at the recent violent clashes in and around the Temple Mount in Jerusalem.
The statement called for respect for the sanctity of religious sites and stressed the right of worshippers to peacefully and safely hold religious ceremonies and traditions.
He also called for respect for the status of holy sites in East Jerusalem and wished the injured a speedy recovery.
According to previous reports, Palestinian people and Israeli police in Jerusalem's Old City on the evening of the 7th Temple Mount (Muslims called the "prestige of the forbidden land") clashed, more than 200 people were injured.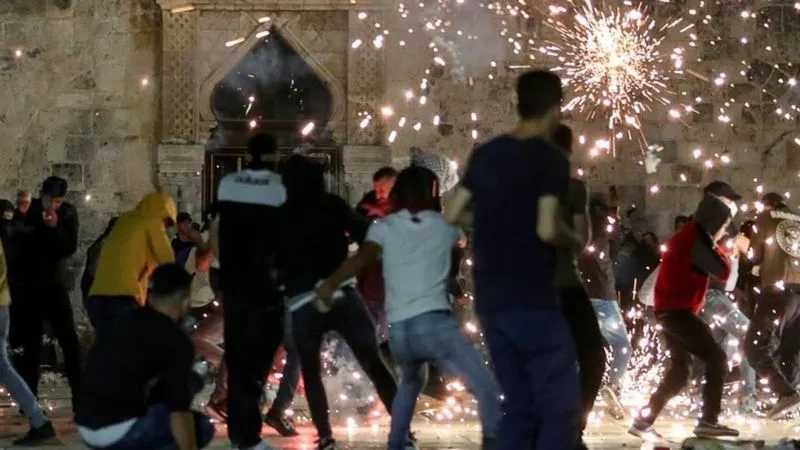 7, the last major day of Ramadan, when a large number of Palestinian Muslims gathered at the Al-Aqsa Mosque on the Temple Mount to pray, during clashes with Israeli police. Hundreds of Palestinians hurled stones, bottles, etc. at Israeli police, responded with rubber bullets and flash bullets, and closed the Damascus Gate, the main entrance to the Al-Aqsa Mosque and jerusalem's Old City.
Israeli police said on the 8th, the conflict has caused 17 police officers injured, including nearly half of them sent to hospital for treatment.
The Palestinian Red Crescent Said Wednesday That At Least 205 PalestinianS Have Been Injured In The Conflict, 88 Of Whom Have Been Taken To Hospital. The group has also set up a field hospital on the Temple Mount for on-site treatment.