Recently, a mysterious metal boulder appeared in Sanli Ulfa Province in southeast Turkey, attracting many people to watch.
According to local media reports, the 3-meter-high metal boulder was found near the site of "Gbekli Stonehenge" in Sanli Ulfa Province on February 5 local time.
The boulder stands straight on the ground, and above it is a line of words written in Old Turkic: "If you want to see the moon, look at the sky."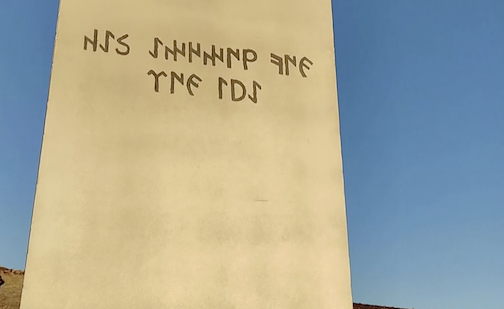 The army then rushed to the scene and protected it.
It is reported that this boulder is somewhat similar to the metal object that briefly appeared in the desert of Utah last year, which caused heated discussion among netizens and disappeared.
At present, the source of it is currently under investigation.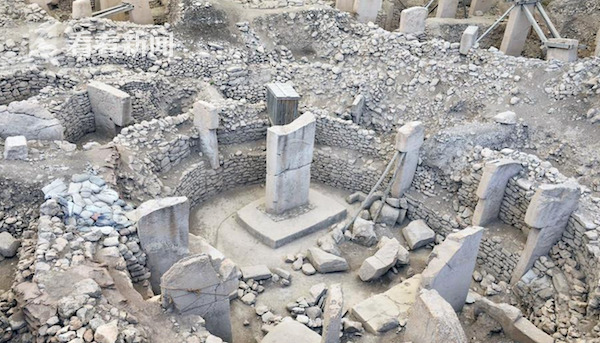 The "Gbekley Stonehenge" site was listed on the World Heritage List in 2018.
It is the oldest known boulder structure in the world, mainly composed of round and rectangular boulders.
These monuments are likely to be related to funeral ceremonies, and unique T-pillars are engraved with images of wild animals, from which they can see the lifestyles and beliefs of human beings who lived in Mesopotamia about 11,500 years ago.

Mysterious metal monuments in Turkey: 3 meters high, engraved with ancient characters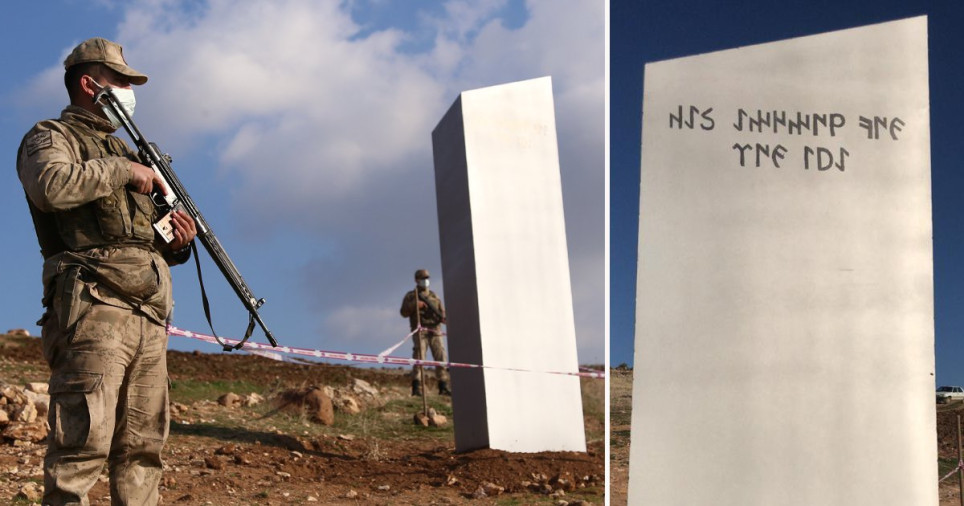 Overseas Network, February 9th – A mysterious metal monument with ancient words has been found in southeast Turkey recently, and local police have intervened in the investigation.
The metal monument, 10 feet (about 3 m) tall, was discovered by a farmer in Sani Ufa and engraved with ancient Turkic script, which means "Look at the sky and the moon", the Metro reported on February 8.
According to the report, there is a World Heritage Site near the metal monument, the Gobekli Stonehenge, which is composed of huge stones and can be traced back to 1000 BC.
Police are currently looking at surveillance footage to determine how metal monuments reach the area and if there are vehicles involved in the transportation.