In the early morning of December 20th local time, U.S. President Trump once again posted an article on social media "Twitter" emphasizing "election fraud", but just after the tweet was released, Twitter labeled it with a warning label of "controversial".
Trump sent several tweets in a row, one of which he wrote in capital letters, "The biggest electoral fraud in the history of our country!!!". Later, Twitter added a tag under the tweet, which read, "This tweet claiming election fraud is controversial."
It is reported that this is not the first time Trump has tweeted controversial content.
Forbes magazine' website has reported that a Twitter spokesman told the media that warning tags and fact-checks have not prevented current President Trump from continuing to spread "conspiracy theories" and using violent remarks on Twitter platforms
But such tweets may make Trump after the new president takes office (January 20 next year).
Pu was in trouble and eventually led to his ban on Twitter platforms.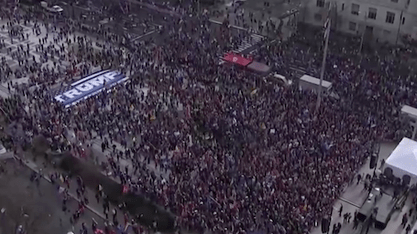 Trump is currently protected by Twitter's "World Leaders Policy," which allows Trump to spread "conspiracy theories" about issues such as the coronavirus pandemic and the election, and tweet violent threats without fear of punishment.
For example, in May this year, when the protests triggered by the "police 'kneeling neck and locking the throat' causing the death of a black man" in the United States escalated, Trump tweeted that "the robbery began, that is, when [the police or the army] shot."
The Twitter spokesman said that after noon on January 20, Trump will no longer be protected by the "world leader policy" and he will have to follow the same Twitter rules as ordinary users.
The report explained that this means that if Trump continues to violate the rules of the Twitter platform, he may face increasingly severe punishment until he is completely banned from using the platform.