Australia's Sky News reported on the 18th that Australian Prime Minister Morrison will reshuffle the cabinet and appoint Dan Tehan, the former Minister of Education, as the Minister of Trade, in order to improve Sino-Australian relations. Simon Birmingham, the current Australian Minister of Trade, will be transferred to the Minister of Finance.
According to the public resume, Tehan has no lack of work experience in the field of trade and diplomacy. From 1995 to 1998, Tehan worked in the Ministry of Foreign Affairs and Trade, and then worked in the Foreign Service for two years.
In 2002, Tehan was seconded to the office of Mark Vaile, a former trade minister, who was around him as a senior policy adviser when Mark Weir became Deputy Prime Minister in 2005.
Since 2018, Tehan has also served as Minister of Education in Morrison's government.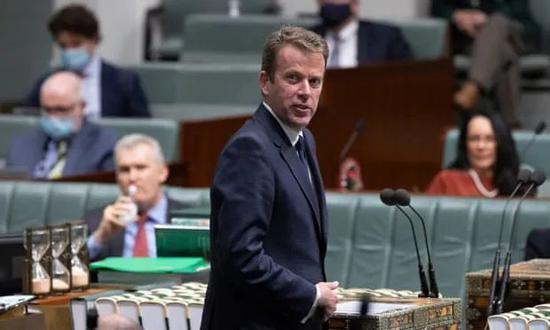 In view of the sharp decline in Sino-Australian relations, trade exchanges are in a sensitive period. Australia's series of acts to the detriment of others have led to the current situation of self-inflicted consequences.
According to Australian media, Morrison said that if the news of China's ban on Australian coal imports is true, it may cost the Australian economy billions of dollars a year. The Australian government also announced on the 16th that it would appeal to the World Trade Organization (WTO) about China's tariffs on Australian barley. The protracted and most likely fruitless complaint will cost Australian agriculture 500 million Australian dollars a year.
It was Simon Birmingham, the current Minister of Trade, who "threatened" to file a lawsuit against the WTO. Birmingham has claimed that Australia has sufficient evidence to prove that China's anti-dumping measures against Australian products are "wrong allegations".
On the 15th, Foreign Ministry spokesman Wang Wenbin said at the press conference that recently we have repeatedly heard that Australia pretends to be the so-called "victim" and constantly insinuate and accuse China, which is completely confusing and rake. China will never accept this. In fact, it is Australia that has politicized economic and trade, investment, science and technology and other issues in recent years, and taken discriminatory measures against Chinese enterprises in violation of market economy principles and international economic and trade rules, and went further and further on the wrong road.
Reuters believes that the Morrison administration's move to the post of trade minister is precisely to improve Sino-Australian relations and ease trade disputes.
Morrison told Australian News Channel 9 that Dan Tehan will work to resolve the Sino-Australian trade dispute. "Dan brings incredibly strong credibility to this role," Morrison told reporters in Canberra.
According to Australian media analysis, Dan John, the new Minister of Trade, is at the forefront of repairing Sino-Australian relations, and he is on the difficult task of repairing Sino-Australian economic and trade exchanges.