December 28th – During the Jockey Club held in Cape Town, England, there was chaos. Two horses broke through the fence one after another and fell into the bushes together. Fortunately, neither of the two riders nor the horse were killed or injured.
According to the British Daily Star on the 27th, there was a chaotic scene at the Jockey Club held in Cape Town recently. A racehorse Jeremiah McGrath took the lead and suddenly turned in the wrong direction and squeezed the next horse and competitor Gavin Sheehan out of the track.
Both horses broke the fence. After that, he fell into the bushes behind the fence.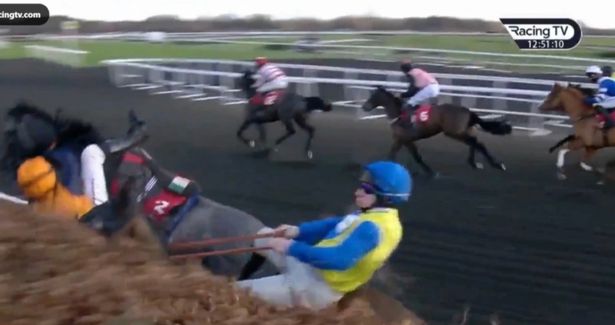 And the dramatic scene did not end, because another rider then tripped over them. Fortunately, no riders and horses were injured in the race.
The winner of the race, Henderson, told RacingTV that "you never know what will happen in the race", because his horse was not conspicuous at the beginning of the race, and did not start to exert themselves until the last minute, and finally won the race.