January 14th According to an AFP report on January 14, archaeologists recently found the oldest cave mural in the world in Sulawesi, Indonesia, dating back at least 45,500 years ago.
The discovery was published in the journal Advances in Science on the 13th.
According to Maxim Obert of Griffith University in Australia, one of the co-authors of the study, Ph.D. student Baslan Burhan found the mural in Sulawesi, Indonesia in 2017.
The mural painted a portrait of a wild boar and painted in a dark red ochre.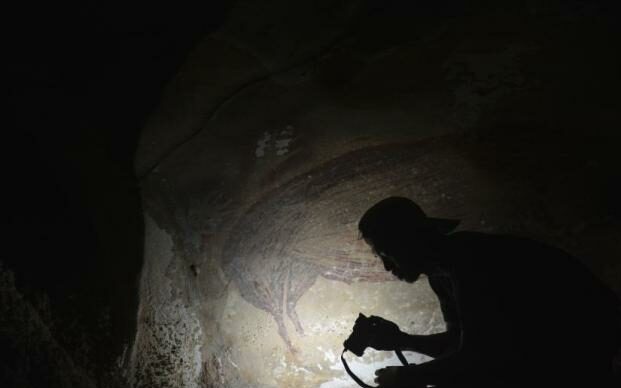 The cave where the mural is located is located in a remote valley surrounded by steep limestone cliffs, about an hour's walk from the nearest highway. Due to the flooding during the rainy season, it can only be entered during the dry season.
Obert, a dating expert, determined that the calcite deposit formed above the painting is 45,500 years old. This means that the painting can be traced back to at least 45,500 years ago.
He explained, "But it may be older, because we only determine the calcite dating on it by measuring it."