According to the U.S. Consumer News and Business Channel (CNBC), the British government issued a statement on the 17th local time that the country's clinical trial ethics agency has approved a human trial for the novel coronavirus, exposing 90 adult volunteers to the COVID-19 environment.
The UK thus became the first country in the world to approve the "human challenge test" of the novel coronavirus.
The British government mentioned in the statement that the trial will put 90 adult volunteers between the ages of 18 and 30 in a "safe and controllable" environment to expose them to the novel coronavirus to help researchers understand the minimum number of viruses needed to cause infection, thus deepening understanding of the novel coronavirus, and by assisting in the research of vaccines and treatments.
Means to improve epidemic prevention measures.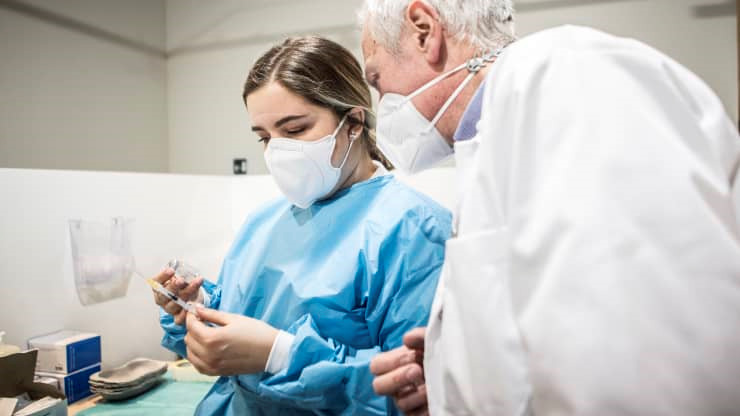 The British Guardian mentioned that the preliminary test will be carried out within a month, and volunteers will be quarantined in London hospitals.
Their noses will drip with the novel coronavirus, and will be monitored 24 hours a day for the next 14 days, and blood tests and nasal test tests will be carried out every day.
In addition, the researchers will track volunteers for up to one year to monitor certain long-term symptoms, and the volunteers will be paid £4,500
According to the report, the research has received 33.6 million pounds (about 300 million yuan) from the British government, and the human trial is carried out by Imperial College London, the British Government Vaccine Task Force, the medical company hVIVO and other parties.
The Washington Post said on the 17th that it is controversial to infect healthy people with a potentially deadly virus, even in small doses and in a controllable environment.
Now that the coronavirus vaccination has been rolled out in the UK, some people question whether this human challenge trial is necessary.
Britain recruits volunteers for the coronavirus "human challenge test"
Imperial College of Technology issued a communiqué on the 17th that the country's ethics agency in clinical trials has endorsed a COVID-19 "human challenge trial" program, and researchers called on eligible volunteers to participate in the project.
According to the college, this is the world's first "human challenge experiment" for the novel coronavirus.
Volunteers need to "test the virus by their own" in order to study.
The trial was funded by the British government and carried out in cooperation with Imperial College of Technology, the medical company hVIVO and the Royal Free NHS Trust in London.
The first phase of the project will analyze the minimum amount of viruses that cause COVID-19 infection.
This phase of research plans to recruit no more than 90 healthy volunteers between the ages of 18 and 30.
The trial will be conducted in a safe and controllable environment, and volunteers will be exposed to COVID-19 in specialized isolation facilities so that researchers can observe and analyze the infection process.