The U.S. "Huffington Post" website reported on the 20th that according to documents obtained and published by a special committee of the U.S. House of Representatives, the U.S. White House knew more than a month ago that there was a surge in confirmed cases of Coronavirus nationwide, but The government still concealed facts, publicly played down the crisis, and held a number of intensive activities, which led to the further spread of the epidemic.
The U.S. House of Representatives voted in April this year to establish a special committee to oversee the federal government's response to the epidemic. The chairman of the committee, Clayburn, released multiple reports from the White House Coronavirus Response Task Force. These reports are shared with the state government every week, but not to the public.
According to the report, after Labor Day in the United States in early September, the White House already knew that there was a surge in cases across the country, and it urgently needed to increase testing and implement the "mandatory mask wearing order." However, the White House continued to downplay the crisis publicly, and held crowd-intensive activities in Wisconsin, Minnesota, and North Carolina, where the task force believed there was a surge in cases. White House officials watched the number of states included in the "red zone" of the epidemic increased from 18 on September 13 to 31 on October 18.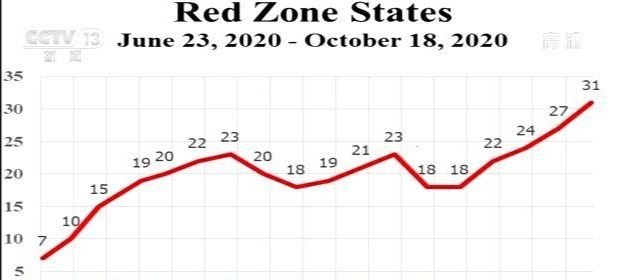 Clayburn said in a statement that the published report shows that the White House's contempt for science and its refusal to lead this crisis have caused the Coronavirus to continue to spread in the United States. Contrary to the empty remarks by the White House that the US epidemic is "turning better", there are more states in the "red zone" than ever before. The statement pointed out that these reports, which were sent privately by the White House to the governors of the states but not made public, show that the White House's false statements about testing and masks are hindering the US response to the epidemic.