On October 28, local time, the online handover ceremony of the third batch of anti-epidemic supplies aided by the Chinese government was held in Brazil. 
Chinese Ambassador to Brazil Yang Wanming, Deputy Chief of Brasilia Federal District Brito, Director of the Health Department Oban, Director of the Foreign Affairs Bureau Zejin and other officials attended the event. 
It is understood that the batch of anti-epidemic materials is worth 2.5 million reais (about 500k US Dollars) and will be exclusively used for the anti-pandemic use of the Brasilia Federal District after the handover is completed.
At the handover ceremony, Ambassador Yang Wanming said that China will continue to stand firmly with the Brazilian people, use solidarity to eliminate interference, and cooperate to meet challenges.
Chinese government will fulfill its commitment to treat Chinese vaccines as an international public product, and give priority to its development The affordability and accessibility of the country help China, Pakistan and the people of all countries in the world to resist the virus.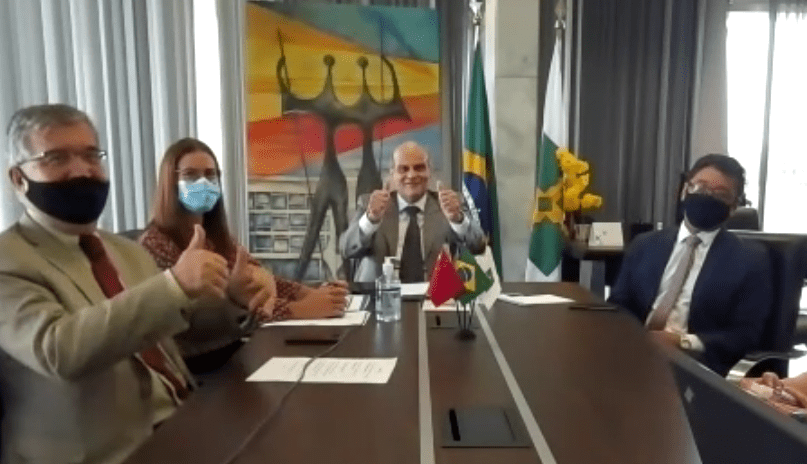 In his speech, Britto, Deputy Governor of the Federal District of Brasilia, expressed his gratitude to the Chinese government, enterprises and all walks of life for
the large amount of material assistance and various types of anti-pandemic support, and expressed the Chinese government's professional and efficient prevention and control of the epidemic and the people's will to fight the pandemic His tenacity and unity are admirable. 
Pakistan cherishes its friendship with China.
The epidemic cannot stop the strong momentum of Pakistan-China practical cooperation. The Brasilia Federal District is willing to further strengthen local exchanges and cooperation with China, and enhance all-round cooperation in economy, trade, culture, education, science and technology.