April 26th, protest against Japan's sewage into the sea, South Korea's fishing boat army is coming again! On April 26, 200 fishing boats demonstrated in a spectacular demonstration in an area of the South Korean city of Gyeongsang Namdo.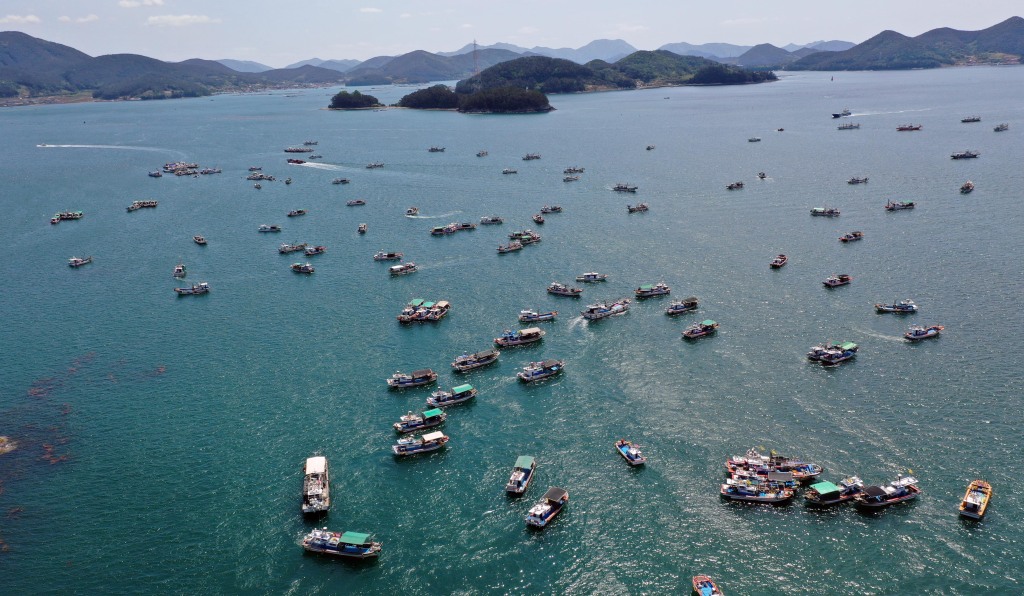 This fishing boat demonstration, not only is the scale of the larger, the venue of the rally is also very elegant – selected in front of Li Yuchen Park.
Lee is a well-known naval general of the Korean dynasty, the national hero of the anti-Japanese war, more than 400 years ago, he had in the nearby waters hit the warships, known as "the idle mountain."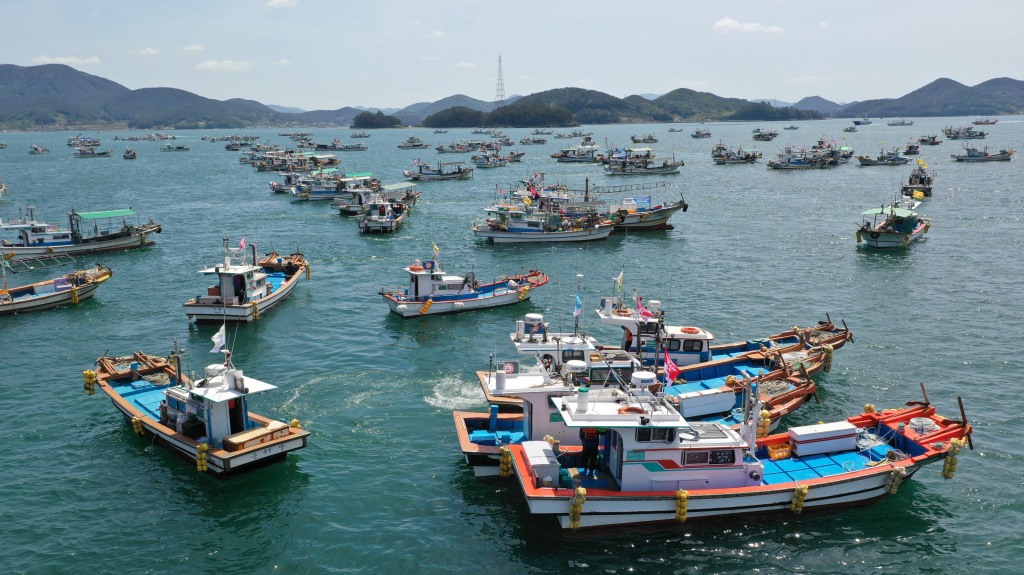 The event was attended by 19 groups, with banners in three languages, including "Japan immediately withdraws its decision to discharge sewage into the sea!" "Wait a minute.
On April 13, after the Japanese government decided to discharge sewage into the sea, the South Korean government immediately expressed its "strong regret", and the South Korean Foreign Ministry summoned the Japanese ambassador to South Korea, Yoshihiko Sakasun, to lodge a solemn protest.
Protest rallies also broke out in many parts of South Korea, with more than 150 fishing boats marching in groups to protest Against Japan's emissions decision on April 19 in the city of Dolishui, South Korea.