Enas Fergullis, chairman of the International Sled Federation (FIL), who is on a resident visit to the Chinese National Sled Training Team in Yanqing, spoke highly of China's efforts for the development of ice and snow sports on the 18th, saying that FIL was willing to continue in the future. Deep cooperation with China.
This is Fergullis' first study visit to China since he took office as Chairman of FIL. He said that he was impressed by China's goal of involving three billion people in ice and snow sports. At the same time, he believes that through unremitting efforts, the Chinese sled team has established an excellent team, has one of the best coaches in the world, and is a competitive team.
Ni Huizhong, director of the Winter Sports Management Center of the General Administration of Sport of China, said that in recent years, with the help of FIL, young Chinese sled athletes have made great progress in both competitive level and understanding of the project, and they are ready to show this emerging sport to the public at the Beijing Winter Olympics.
Ni Huizhong revealed that the Winter Sports Management Center will release the latest statistics on mass ice and snow sports in the near future. More people participating in ice and snow sports is the richest legacy of the Beijing Winter Olympics. He gave an example: "In February this year, a high school student watched the training of China's national sled team here. He told his parents that he wanted to have a chance to practice sledding… Just after watching a sled, he had the enthusiasm to engage in this sport."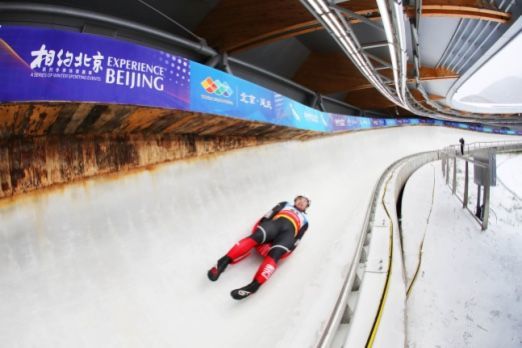 The International Sled Federation Sled World Cup is about to be held at the National Sled Center in Yanqing District. This will be the first time that China has held a sled World Cup-level event and an important point race for athletes to qualify for the Beijing Winter Olympics. Dwight Bell, Secretary-General of the FIL, is looking forward to the upcoming game. He said that this was his second visit to Yanqing after 2015. In the past six years, the construction of tracks and venues in Yanqing Division was amazing, and the construction of infrastructure in other aspects has also made great progress. He and Fergullis both expressed confidence in the successful hosting of the Sled World Cup and the Beijing Winter Olympics, and wished Chinese athletes good results in the competition.